N.C. prisons chief on COVID: 'We've scrambled, improvised ... and learned from mistakes'
As the N.C. prison system confronts omicron, Commissioner Todd Ishee addresses the challenges at hand
---
By Todd Ishee
The Charlotte Observer
        
RALEIGH, N.C. — Prisons are a microcosm of the larger world. I see North Carolina's prison system as 55 small cities woven into the fabric of their surrounding communities.
Our prisons, while secure, aren't isolated. We accept and release offenders. Visitors come and go.
Employees shift in and out. Deliveries arrive and depart. What you find outside is also inside. That includes COVID-19 and its variants, which for almost two years now have completely disrupted the operations of our 55 prison communities.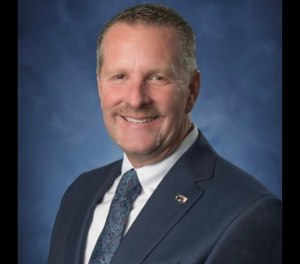 Like our surrounding communities, we've had to adapt to the ever-changing characteristics of this virus and its variants. We've had difficulty safely holding in-person educational classes. We've gone to great lengths to overcome vaccine hesitancy, misinformation and outright obstinance. At this point, 79% of the offenders are vaccinated, and around 64% of prisons staff have opted in.
All these COVID-19 complications have had to be worked out — on the fly, at unbudgeted expense and with staff vacancy rates exceeding 30% (50% for nurses). We've scrambled, improvised, adapted and learned from mistakes.
Some of the changes have been improvements. Telehealth, for example, has allowed offenders to keep outside physician appointments during the pandemic without leaving the prison. Not having to transport offenders to an outside doctor helped us avoid stretching our depleted staffs too tightly. In the process, we saved $2.6 million in the first year.
The hardest lesson we learned is that the Division of Prisons can't keep the coronavirus out. However, we have learned to minimize its ravages. We've closed units, sometimes entire prisons, and combined their staffs to ensure security. Newly arrived offenders and transfers go into quarantine, and offender groups are grouped in cohorts to reduce spread. We've tested aggressively and vaccinated everyone we can.
Still, more than 11,000 offender COVID cases have been confirmed to date. We've suffered 56 offender deaths and 17 known staff deaths. Each one is a tragedy.
The new year presented a new tragedy. On Jan. 1, an offender succumbed to the virus — our first since May. Like many of our previous fatalities, he was older (late 70s), had contributory medical conditions and chose not to be vaccinated. Like the 29,000 other offenders in our custody, he had people outside the prison community who loved him.
I hope we'll never again have to break such terrible news to loved ones. Those of us who've made corrections a career always hope — even as we prepare for the worst.
Omicron is a dark cloud, but the bright rays of hope also shine. During the pandemic, I've visited each of our prisons at least twice and talked with thousands of staff and offenders. One bright ray: New Hanover Correctional Center reached an offender vaccination rate of 100 percent.
I've spoken with correctional officers who answered the call of duty by working literally a month without a day off, as the virus worsened our chronic staffing shortages. I've heard heartbreaking stories of loss and grief, followed by a resolution to get the vaccine because they don't want anyone else to suffer.
As omicron sweeps through all communities, inside and outside prison, we're once again taking the familiar steps of rigorous pandemic precautions. An unusually contagious virus has a way of reminding us just how vulnerably interconnected we all are.
Those connections are also our strength. Like getting the vaccine and wearing masks, we take care of ourselves by taking care of others. That's civilization. That's community.
Ishee is North Carolina's Commissioner of Prisons.
©2022 The Charlotte Observer.
McClatchy-Tribune News Service