Va. DOC manufacturing sneeze/cough masks for staff, inmates
Officials hope to produce up to 15,000 masks per day
---
By Sarah Calams
RICHMOND, Va. — In an effort to keep COVID-19 at bay, the Virginia Department of Corrections is manufacturing sneeze/cough masks for the state's DOC staff and inmates.
Although the masks are not medical grade, administrators hope they will aid in efforts to keep COVID-19, which can be spread through coughing, sneezing and close contact, out of the state's correctional facilities.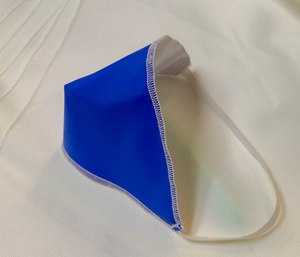 Production of the sneeze/cough masks began Friday night at four of the state's correctional apparel plants. Officials hope to produce up to 15,000 masks per day.
On Sunday, over 5,200 sneeze/cough masks were delivered to Coffeewood Correctional Center. A total of 4,900 were delivered to Dillwyn Correctional Center and 80 will be delivered to probation and parole officers today. Next week, Deerfield Correction Center will receive masks.
There are still no known cases of COVID-19 among staff or offenders in the state's prisons, but officials have put a medical guideline and sanitation plan in place to keep staff and offenders safe.