Ariz. inmate dies at short-staffed prison where safety concerns prevent EMS entry
Manuel Corona died at Lewis Prison, known for a 2004 hostage standoff and reportedly broken locks on cell doors
---
By Leila Merrill
BUCKEYE, Ariz. — A death inside Lewis Prison reveals the effects of a prison staff shortage on Buckeye Valley Fire District EMS providers and firefighters, ABC15 reported this week.
Manuel Corona, 30, an inmate, died on Feb. 18 after experiencing an emergency. An ambulance crew arrived at the prison but did not transport him. Sources told ABC15 that CPR was performed and that Corona was moved to a medical hub where an EMS crew could pick him up.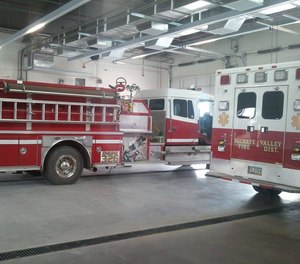 The district does not let its crews go into the cells or yards under most circumstances. That policy went into effect in October because of safety concerns.
"We had some crews going into 'max. securities' with no safety equipment and with limited staff - prison staff," said BVFD Public Information Officer Sarah Mendoza.
The prison is known for a 2004 hostage standoff.
"Every time we go through those gates that [hostage situation] is in the back of our minds," said Mendoza, who added that she has seen news reports of broken cell door locks.