Pa. judge rules mentally ill inmate can't be forced to take his meds
The case was one that pitted the prison's need for safety against the inmate's right to privacy
---
By Riley Yates
The Morning Call
EASTON, Pa. — A Northampton County judge has rejected the local jail's request to forcibly medicate a mentally ill prisoner, finding it failed to show he is a danger to himself or others.
Since 46-year-old Jorge Zamora-Rodriguez entered Northampton County Prison more than a month ago, he has been a problem inmate, according to testimony last week — so much so that the prison's health care provider turned to the court system for help, seeking an order permitting officials to force him to take the anti-psychotics he refuses.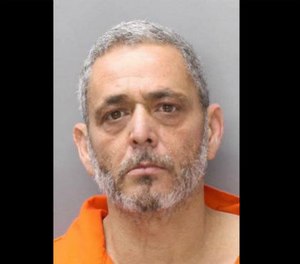 In turning down PrimeCare Medical's request, Judge Emil Giordano wrote Wednesday that Zamora-Rodriguez is already segregated in a cell by himself, and has physical contact only with corrections officers who are properly trained to restrain him.
Giordano also noted that PrimeCare plans to seek Zamora-Rodriguez's commitment at a secure mental health facility, which the judge said is the "proper procedure" for getting him treatment, though it carries lengthy waiting lists.
"While the legitimacy, and the necessity, of considering the interest in prison safety and security are well established, and of great concern to this court, we must balance this interest with the need to protect constitutional rights," Giordano wrote.
The case was one that pitted the prison's need for safety against Zamora-Rodriguez's right to privacy, which recognizes that inmates have a limited right to refuse medications that a jail thinks are in their interest.
PrimeCare was seeking to force medication on Zamora-Rodriguez by restraining him and injecting it into him. According to the company's filing, Zamora-Rodriguez is suffering from "active psychosis" and has a diagnosis of either schizophrenic or bipolar disorder.
The filing said his mental state has declined over the course of his incarceration, with Zamora-Rodriguez showing "unpredictable and erratic behavior," assaulting a corrections officer April 3, and acknowledging drinking water out of the toilet of his cell.
Zamora-Rodriguez, of West Palm Beach, Fla., has been jailed since March 6, a day after he was arrested at a Travel Inn in Bushkill Township. Police said he had threatened to "wipe out the whole complex," and he was charged with terroristic threats.
In a written statement Wednesday, an attorney for PrimeCare said the company disagreed with Giordano's ruling, but appreciated the "thoroughness and attention" he gave the request.
"As long as it continues to encounter patients suffering from severe mental illness and the absence of adequate inpatient beds remains an issue, PrimeCare Medical will continue to pursue all opportunities to obtain appropriate relief for its patients," Thomas Weber wrote.
At the court hearing Friday before Giordano, Zamora-Rodriguez sat quietly in a wheelchair where he had been placed for restraint, deputy sheriffs standing nearby. Public defender Matthew Goodrich argued the case was not the emergency that PrimeCare called it.
Goodrich said Zamora-Rodriguez could be maintained in his cell until a placement at a mental facility becomes available. He said Zamora-Rodriguez had proven calmer over the past few days, and that it isn't novel for prisoners to have mental health challenges that make them difficult to handle.
Issues of forced medication and force-feeding come up at prisons from time to time. In 2013, in the same courtroom as Friday's hearing, a 42-year-old Northampton County Prison inmate, Tyre Smith, was brought before a judge after refusing to eat in the jail, claiming his food was being poisoned by staff.
Smith, who was 6 feet 7 inches tall and weighed less than 150 pounds, was losing 1 to 2 pounds a day, a health clinician testified. But at the hearing, he agreed to begin eating again, provided outside food was brought to him.
Smith was ordered transferred to the state prison system, which has better facilities for dealing with mental illness, until a bed opened for him at Norristown State Hospital's forensic psychiatric unit.
Copyright 2016 The Morning Call