Study: 8% of Va. first responders have suicidal thoughts
Of the 5,000 first responders surveyed, nearly 60% talked about depression, trauma, alcohol use and suicidal thoughts
---
By News Staff
LYNCHBURG, Va. — The Fairfax Coalition of Police surveyed Virginia first responders, revealing that 8% had recent thoughts of committing suicide compared to 3% of the U.S. population.
Twenty-six agencies were surveyed across the state of Virginia by FCOP, News WCYB 5 reported. The study also revealed that one-in-four first responders suffer from job-related depression.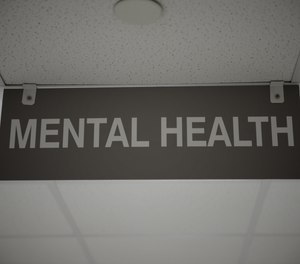 Of the 5,000 first responders surveyed, nearly 60% talked about depression, trauma, alcohol use and suicidal thoughts. Dispatchers reported the highest amount of suicidal thoughts, while police officers surveyed had the lowest percentage of those who contemplate suicide. However, researchers stipulated that it was unclear if law enforcement officers actually had lower levels of suicidal thoughts or were simply less likely to admit to having those thoughts.
Researchers also noted a discovery in the study that they dubbed a "statistically significant jump in work-caused depression." First responders with less than five years on the job were more likely to experience work-related depression compared to those with six to 10 years of experience.
"A paradigm shift in mindset is needed," the report read. "The 'suck it up' attitude, expecting first responders to be superhuman while day after day seeing the worst that society offers, is contributing to poor mental and physical health and killing our protectors."
Researchers suggest that public agencies should be more open to discuss how the job takes a toll on first responders, as well as encourage them to talk about their struggles. They also suggest that departments should have a wellness and prevention program to assist personnel experiencing mental health issues.