Calif. COs get a raise in tentative deal
Officers would get a 3 percent raise under a tentative agreement the officers' union has reached with the state
---
By Wes Venteicher
The Sacramento Bee
SACRAMENTO, Calif. — California state correctional officers would get a 3 percent raise under a tentative agreement the officers' union has reached with the state.
The agreement, which still requires approval from union members and the Legislature, would last one year, expiring in July 2020, according to the tentative agreement posted to CalHR's website Tuesday.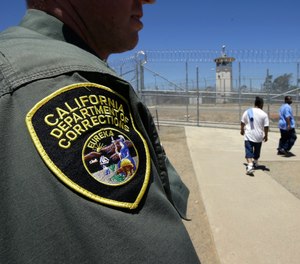 The 28,000-member California Correctional Peace Officers Association reached the tentative agreement after two months of official negotiations with Gov. Gavin Newsom's new bargaining team at CalHR.
A union spokeswoman declined to comment on the tentative agreement before a June 14 board meeting.
The proposed contract would cost the state $112 million in its first year, according to the tentative agreement. It includes minor increases to night and weekend pay, tweaks overtime calculations, increases the number of gender-restricted posts and promotes recruitment of females for female institutions, among other changes.
The CCPOA's last agreement, also a year long, gave correctional officers a 5 percent raise, the largest the union had received since the recession.
Correctional officers who have completed training earn from about $53,000 to about $89,000 per year in base wages, according to the California Department of Corrections and Rehabilitation.
Newsom won election last year with support from the state's largest unions, including the California Teachers Association and Service Employees International Union. The California Correctional Peace Officers Association contributed $2.8 million toward his campaign, state records show.
The correctional union is the first of the state labor organization to reach an agreement with Newsom's administration.
The California Association of Highway Patrolmen's contract expired last year, and four other unions have contracts expiring this summer: the California Statewide Law Enforcement Association; the International Union of Operating Engineers, the California Association of Psychiatric Technicians; and the California Attorneys, Administrative Law Judges, and Hearing Officers in State Employment.
©2019 The Sacramento Bee (Sacramento, Calif.)
McClatchy-Tribune News Service