Poem: Why?
A veteran correctional officer answers the question he receives most from family and friends: Why do you work in corrections?
---
Calling all poets! CorrectionsOne's poetry column highlights some of the inspirational, moving and funny poems authored by our readers.
This poem is by Craig Gottschalk, assistant director of Hall County Corrections in Grand Island, Nebraska. 
"It was written in response to some pointed questions asked by a group of schoolchildren I recently spoke to," said Gottschalk. "It also reflects the questions from family and friends who want to 'know' about life as a corrections officer. They find it hard to comprehend life 'behind the walls' for officers and the personal armor and belief systems officers have to develop to battle and balance life as a CO."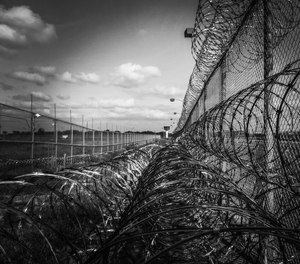 Email your original writing submission for consideration to editor@correctionsone.com.
WHY?
People ask me for my story trying not to pry
They need to know or understand and ask me why
It is not for me to protect my fragile nerve
It is you – my friend, my family – that I wish to serve
To provide for each some comfort, full safety and a night of rest
Knowing that while behind these walls with the threats, the predators, I must be my best
I know alone on my own I will eventually fall
But to immediately have officers at my side all I need to do is call
They will respond, each and all, only seconds away
A victim – not I – to be a predator's prey
I may bleed, I may fall, I will take the worst that is thrown
But I will rise – we all respond – as this post we do own
These threats, these risks, our fears held closely to the vest
Our pain to others we wish not to invest
You ask me WHY you must stand and have your back to the wall?
I laugh and say, "To see what's coming trying to make me fall"
Without my team, my sisters and my brothers in tow
It's only half of the room, in front of me, that I must know
You ask, "Why do your eyes move? They dart, they roam, they do not stare"
I say, "The danger to me, my brother, my sister, we must see to prepare"
"Why do you laugh at that which makes me cringe?"
It's my ying to jail life's yang on which I daily binge
I have to joke, I have to laugh, about the evils I endure
It's my salve – my calming rain – my mind's treatment and cure
Never though do I laugh at another man's true pain
Digging the hole deeper for others gives me no gain
We will fight, we will battle, we go to death's door
For you I make safe, I make life full of fear no more
Through the sun, through the night, on my rounds, I do roam
I walk the halls of gates, of steel, of memory-filled stone.