COs recognized around the country for National Correctional Officers Week
"The important work of correctional officers often does not receive the recognition from the public it deserves," President Reagan said in 1984
---
By Sarah Roebuck
Corrections1 
WASHINGTON — On May 5, 1984, President Ronald Reagan signed a proclamation designating a week to honor correctional officers. 
Proclamation 5187 designates the first week in May as National Correctional Officers Week, which falls on May 7-13 this year.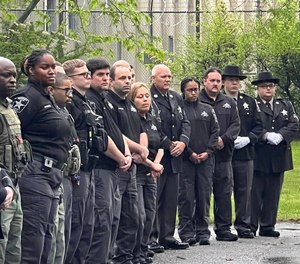 Reagan's proclamation noted that the position of a correctional officer "is essential to the day-to-day operations of these institutions [prisons and jails]; without them it would be impossible to achieve the foremost institutional goals of security and control." 
"The important work of correctional officers often does not receive the recognition from the public it deserves. It is appropriate that we honor the many contributions and accomplishments of these men and women who are a vital component of the field of corrections," Regan said in the proclamation. 
Check out the social posts below, which show how agencies throughout the United States are celebrating the week and taking time to recognize the men and women who work in corrections.