Fla. corrections officer killed in motorcycle crash
Stephen Goodson, 31, was driving his motorcycle when a van carrying multiple passengers turned into the path of his bike
---
By Sarah Calams
BREVARD COUNTY, Fla. — A corrections officer was killed in a two-vehicle crash Monday night.
ClickOrlando.com reported that Brevard County corrections officer Stephen Goodson, 31, was driving his motorcycle eastbound from an interstate ramp when a van carrying multiple passengers turned into the path of his bike.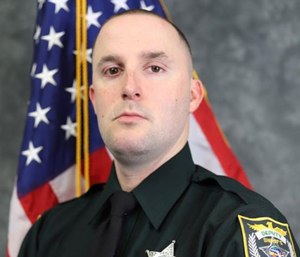 Goodson was killed and Josephina Carrillo, 65, who was in the van at the time of the crash, died as a result of her injuries, according to the report. A child was transported to the hospital in critical condition. 
"Stephen has been a member of our agency since 2016, where he has proudly served as a patrol deputy, maritime security officer and most recently as a corrections deputy assigned to our transportation unit," Brevard County Sheriff Wayne Ivey said on Facebook. "Prior to serving as a member of our agency, Stephen proudly served his country as a member of the United States Army."
The crash remains under investigation.
"Stephen was a very kind soul who will be deeply missed by all who knew him," Sheriff Ivey continued. "In addition to the loss of Stephen, several other community families were impacted with a loss and serious injuries as a result of this tragedy. We ask that you keep Stephen's family, friends, our agency members, and the families of everyone involved in this unfortunate incident in your thoughts and prayers during this very difficult time."