Behind the wall: A call for help could be a set up
Our need to help should never supersede the overall safety and well-being of both the response team and the facility
---
In late April, Sgt. Meggan Callahan was killed responding to a fire in a prison dorm. In May, eight California COs were injured in an attempt to break up a fight between two inmates. In each scenario, the COs became vulnerable in their collective effort to protect and save lives.
Like all first responders who answer a call for assistance, they must make sure the scene is safe. Before any help can be provided, first responders must secure the scene and try to eliminate all potential threats to their safety and well-being. When responding, they must ask one simple question: "Is the scene safe?" 
In corrections, some may argue that the scene is never safe and, therefore, the response team should act immediately. I would contest that train of thought and argue that our need to help should never supersede the overall safety and well-being of both the response team and the facility.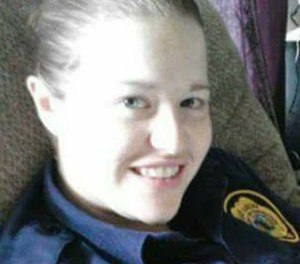 For example, Sgt. Callahan responded to a fire in a prison dorm. She noticed an area in distress and became motivated by her need to save lives. Unbeknownst to her, the fire was a setup, and one of the inmates she was looking to save that day, Craig Wissink, had other plans for her. Armed with a fire extinguisher, she entered the dorm ready to put out a fire and instead she was killed by the very tool she was going to use to save lives. She was targeted.
As a first responder (and yes, correctional officers are first responders), COs look to preserve life. And in most cases, their willingness to save others overrides their sense of self preservation, but that is what defines a hero. A hero is defined by his or her willingness to sacrifice personal well-being for another's.
Heroism is a rare quality, but it's a quality that was present in Sgt. Callahan. It's a quality that is present in those brave men and women who wear the badge and work in the shadows of justice.
As she ran to the scene, fire extinguisher in hand, she was motivated to help those in need. She saw the fire as a threat to the inmates and she was focused on eliminating that threat.
In her case, the inmate was aware that she would respond to the fire. He was aware that she would put her life at risk to save others. And he used those heroic qualities to manipulate her by setting fire to a dorm and waiting for her to respond.
Recently, Pelican Bay State Prison near the California/Oregon border was the center of attention as correctional officers tried to stop a fight between two inmates and instead found themselves in the center of an ambush. Was the fight just a plan to set up the correctional officers who responded? At this point, it may be too early to know definitively, but it is a question that needs to be asked.
Keeping what has been said in mind, what advice can be given to those who are defined by their willingness to act and blinded by the threat? The advice is simple: Look both ways before crossing the street.
In corrections, the response must be a controlled response. In the heat of the moment, a first responder can easily overlook potential threats that remain hidden waiting for their moment to pounce. Every door that is opened, every emergency that is called, can be an attempt by inmates to target staff and gain control of the facility.
Don't let your need and ability to respond blind you from seeing the dangers that surround you. Wait for backup. Wait for the area to be secured. At any moment, the call for help could be a set up and your ability to make it home will be compromised.