Webinar will detail Family Connections in Correctional Facilities project
Project provides training and assistance for correctional facilities to improve contact between enable incarcerated parents and their children
---
By Corrections1 Staff
WASHINGTON — A webinar that reviews a collaboration between the Urban Institute and the National Institute of Corrections to develop model practices to improve communication between incarcerated parents and their children is scheduled for August 28 at 1 p.m. EST.
Nearly 5 million U.S. children have experienced the incarceration of a parent. Research demonstrates that parental incarceration contributes to emotional, financial and residential instability among children and their caregivers, which can have significant short- and long-term ramifications.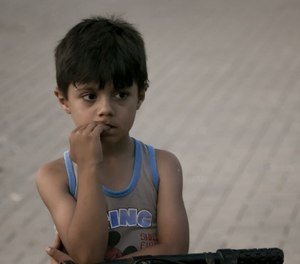 The Family Connections in Correctional Facilities Project aims to develop a set of low-cost, high-impact correctional practices to reduce barriers to family connections and contact.
Up to five sites will be selected to participate in the project. Selected sites will receive targeted training and technical assistance from subject-matter experts; have access to educational webinars, trainings and peer-learning opportunities; and be featured in the robust dissemination of reports, presentations and webinars to fellow practitioners and researchers in the field.
Those interested in the webinar can register here.