What cadets should expect in the academy
Expect to be challenged physically, mentally and emotionally
---
So, you want to work with the offender population? You want to work behind cement walls with individuals who have committed heinous crimes. You are willing to take an oath proving your commitment to providing a safe, secure and humane environment for those who cannot function in society. You've heard the stories, watched the prison documentaries and are mentally prepared to take on this challenge. But you have absolutely no idea what to expect.
As a cadet, your first day of training in the academy will be full of paperwork and meet-and-greets. You will get your uniform and PT gear then be told which facility you have been assigned to. Training officers will be stern, barking orders and expecting you to know the answers to their rapid-fire questions. Your confidence will begin to diminish, and your anxieties rise. You will think to yourself, "And I have to come back tomorrow?" I, along with many other correctional officers, remember those feelings all too well. The only way to re-build that diminished confidence is to open your ears, keep your head on a swivel and ask as many questions as you can. As a correctional officer, you will learn something new every day. As the needs of society change, so do those of the offenders, which means you need to be able to thrive in an ever-changing environment.
Truth is, it is nearly impossible to be 100 percent ready to join the department of corrections. So, what should you expect as you make your way through the correctional officer academy?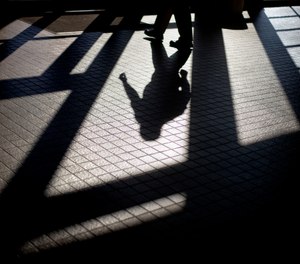 Expect to be challenged, physically, mentally and emotionally. The days are going to be exhausting and, at times, will feel extremely unrewarding. You are going to be forced to push yourself and you will be outside of your comfort zone. You need to start being comfortable with being uncomfortable. Eventually, you will find strength where there was once weakness.
Expect to be wrong and remember to take advantage of being in a controlled environment; practice until you know the correct answer. Pay attention to each lesson, especially during hands-on training.
Expect to be called upon to be a correctional leader; embrace those opportunities and hone those skills.
Expect to be critiqued on your appearance; the way you wear your uniform says a great deal about your work ethic.
Expect to challenge yourself as well as your peers. Challenging each other creates professional growth and you will need each other as you transition from a civilian to an officer of the law.
Expect to be held to a higher standard of professionalism; this includes when you are off the clock. Understand that the academy only gives you a foundation and that once you are in the facility going through your on-the-job training you are expected to advance your knowledge. Observe the officers, ask questions, and never say "I know" when a superior officer explains something to you. It is disrespectful and behind those walls, you certainly know next to nothing. As you learn from fellow officers, remember to mold yourself into the officer you want to become. You cannot mimic another officer; you can only be yourself, everyone else is taken.
Expect to graduate the academy and make your loved ones proud. Remember, it is their support that has gotten you this far and it is their support that will carry you through the next 20 years.
Expect to feel an overwhelming sense of pride because you have taken on a challenge that very few people can claim; remain humble and let your integrity lead you. Yes, you have chosen a difficult and, at times, thankless career, but you can never let that deter you from doing your job.