What would you do? Implementing PREA protocols
In this scenario, two correctional professionals are arguing about the implementation of Prison Rape Elimination Act protocols. Read the scenario and see who you agree with, and why.
---
By Anthony Gangi
Major Nicole Farrell is the PREA coordinator for her institution. She has done an excellent job in implementing the PREA protocol when deemed necessary, but last night an issue occurred that left her perplexed.
Two male inmates were caught in a sexual act. Instantly, Farrell implements PREA protocol: the two inmates are separated, the crime scene is preserved for evidence and medical and mental health evaluations are conducted on the two inmates.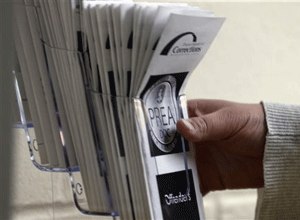 When she goes to work the next day, Farrell and the head investigator of the incident get into a heated argument. The head investigator believes that the PREA protocol should have never been implemented because both inmates admitted that the sexual act was consensual. The investigator says that because both inmates admitted the act was consensual, there was no need for the PREA protocol.
Farrell argues that there can never be consent amongst two inmates. Therefore, PREA protocol was needed. Also, since custody cannot interview the "would-be aggressor," how was she supposed to know that both parties agreed to the sexual act?
The investigator then restates that PREA protocol does not go into play if both inmates consent to sex.
Who is right, and who is wrong?