Calif. county pulls inmate tablets over security risks
Only five days in, Napa County has removed a program that would allow inmates to access tablets that have limited connection
---
By C1 Staff
NAPA VALLEY, Calif. — Only five days in, Napa County has removed a program that would allow inmates to access tablets that have limited connection.
The Napa Valley Register reports that alleged tampering with the tablets was found, causing the jail to withdraw all of the devices in hopes of improving their security.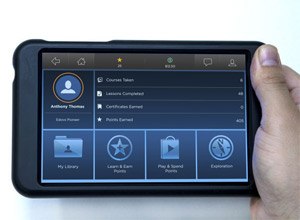 The six-month long program involved lending 80 tablets to inmates in the hopes of giving them resources to better rehabilitate them.
At least two inmates were found to have attempted to perform factory resets on the slates, which could have allowed the devices' Wi-Fi receivers to bypass security features and reach wireless networks outside the jail walls.
The tablets are designed to only communicate with a jail's private network and to have no communication outside the jail. The Napa jail intended to offer customized programs ranging from educational and vocational training to religious material and sanitized movies, but not to access Web or email.
Anonymous accusations stated that some inmates were able to reach the Web from the devices, but the jail denied that any inmates were about to use outside Internet services.
The corrections department is having the tablets inspected by Jail Education Solutions, a startup specializing in correctional computing. The process is expected to take several days.