How the Correctional Peace Officers Foundation is here to help you
Did you know about CPOF? Here's more information on the foundation and what it can do to help you and your family
---
I recently had the honor of getting a tour of the Correctional Peace Officer Foundation headquarters.
Before my tour, I knew the significance of the foundation but didn't really understand the magnitude of support and assistance they provide nationwide.
I've been in this line of work for a long time, but never heard of this foundation before a few weeks ago. I feel it's so important to pass word along because of the wonderful work they do for correctional officers and their families.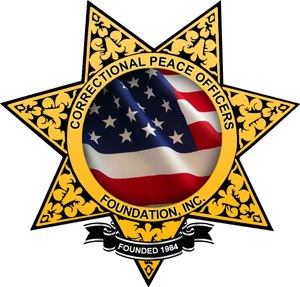 Being warmly greeted by CPOF staff, I walked around looking at all the plaques, framed newspaper clippings and wall hangings. Even more impressive was when I was escorted into an oversized board room with a large executive table in the middle, I got instant goose bumps.
The walls surrounding me included hundreds and hundreds of 8x10 framed photographs. These were the faces of correctional officers killed in the line of duty dating back many decades.
It was a somber moment but made me proud to be in the presence of these men and women, and proud of the job that I do. Each had their story and some of these stories were shared with me. I noticed there was such a spirit felt in that room.
What is the Correctional Peace Officer Foundation?
The Correctional Peace Officer Foundation's mission statement is "is to operate and maintain a general fund for the perpetuation of the memory of those Correctional Peace Officers killed in the line of duty; to provide for their spouses, children or other beneficiaries; and to promote and project a positive image of the Corrections profession, both internally and to the general public."
CPOF was created in 1984 by five Folsom Prison correctional officers after another officer was killed in the line of duty. The five officers observed the state not providing much for the family and wanted to do something about it.
CPOF staff work for, believe in and fight for correctional officers. Not only does CPOF assist families after a correctional officer is killed, but they provide assistance to families touched by accidents, medical crises and horrible life tragedies.
CPOF also provides additional benefits for members, including academic scholarships.
You can reach CPOF's Home Page here.
How does one become a member of CPOF?
While the great majority of CPOF's supporting membership is comprised of correctional peace officers, supporting membership is open to all who want to support the correctional series.
The Death Benefit applies to those peace officers working within the correctional series supervising in-custody adult or youth felons anywhere in the world. This includes the men and women who work within prisons, institutions and jails, or in the parole/probation systems. It's payable to the recognized surviving family of a qualified officer murdered at the hands of an incarcerated felon or supervised parolee while on duty.
In addition to full coverage under CPOF's Death Benefit Program, supporting members receive automatic subscription to CPOF's publication, the CPO Family, along with informational mailings and other periodic mailings of various items, and materials designed exclusively for supporting members.
Consideration on a case-by-case basis by the Board of Directors for assistance in a time of crisis, bereavement, personal catastrophe or other urgent need.
Check out CPOF's website to learn more about or to become a member.
Project 2000 XXVI
On June 18-21st, 2015 in Jacksonville, Florida, the CPOF will be holding their annual 4-day conference called Project 2000.
Along with educational seminars and counseling sessions held, there will be a formal ceremonial salute and memorial luncheon for the correctional officers killed in the line of duty last year. CPOF invites all the families of fallen officers to this event, along with correctional officers from around the globe. Check out their website to get more information on Project 2000 and to register for the conference.
And on a final note, I would like to thank CPOF for the tour and introducing me to all the good they do for correctional officers. This is a thankless job we have chosen and it is just really nice to feel supported.
I'd like to offer a sincere thanks from all of us correctional officers to all your staff who work so hard every day to help so many in need. Thanks to CEO Char Colby for meeting me that day, and for continuing her husband and his partners' legacy. The dedication you all give is changing lives.