La. county sheriff's deputy killed in off-duty crash
Killed when a juvenile driver failed to stop at a stop sign and slammed into the deputy's vehicle
---
By C1 Staff
RAPIDES PARISH, La. — A Rapids Parish deputy assigned to the Corrections Division was killed in an off-duty car crash Tuesday night.
KATC reports that Tony D. Verheyden was killed when a juvenile driver failed to stop at a stop sign and slammed into Verheyden's vehicle.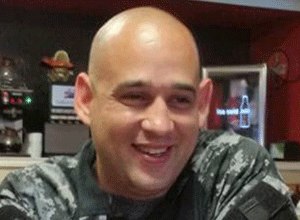 Verheyden was pronounced dead at the scene. The juvenile driver was transported to a nearby hospital for treatment, having received only minor injuries. A passenger in the vehicle received moderate injuries and was also transported for treatment.
"Please remember Tony's family and friends during this difficult time," Sheriff William Earl Hilton said. "No logical understanding can ever be made of a tragedy like this. This young man was following in his father's footsteps of becoming a Rapides Parish Sheriff's Deputy, a career he always held in such high regard.
"No words can take away the pain or make it easier on anyone involved; only through faith and prayers and I humbly ask for prayers for the Verheyden family and the RPSO family at this difficult time."
Verheyden was also a member of his facility's CERT.
He is survived by his wife, Patti, and two children.