Prison nurse turned correctional officer killer seeks pen pal behind bars
Jennifer Hyatte fatally shot Ofc. Wayne Morgan on August 9, 2005
---
By C1 Staff
NASHVILLE — A woman who fatally shot a correctional officer in order to assist in her inmate husband's escape is seeking a pen pal "to pass the time with" on an online site.
The Examiner reports that Jennifer Hyatte fatally shot Ofc. Wayne Morgan on August 9, 2005, while he and another officer were escorting Hyatte's husband, George Hyatte, from a courthouse where he had just pled guilty to robbery.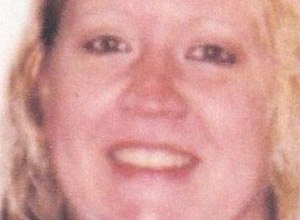 She and her husband got into her SUV and ran, but they were captured the next day. Hyatte claimed she shot because she "was scared."
Hyatte met her husband while she was a nurse with the Department of Corrections, when George was  designated as her "bodyguard." Hyatte was quickly smitten with George and started to smuggle in contraband, eventually marrying him in 2005.
Hyatte described her escapade with George to be a modern day "Bonnie and Clyde" in a memoir she wrote.
She now lists herself as divorced and seeking legal help. Her profile was created in November of last year.