The strange and troubling case of Rene Enriquez
How a former shot-caller for the Mexican Mafia turned police informant made a good chunk of the LA law enforcement management look like chumps
---
Rene Enriquez, a.k.a. Boxer, is a vicious sociopath, murderer and former shot-caller for the Mexican Mafia. After his convictions he decided, for whatever reason, to change sides and has been by all accounts a very useful informant against his former homeboys. 
He recently received public attention due to two things: one was a business lunch he attended. The second was the fact that he was up for, and recommended for, parole. 
It seems that Enriquez was removed from custody on the basis of a lapsed court order that allowed him to be removed from custody as necessary to assist with active investigations. In actuality he attended a luncheon of business leaders, where he was the key motivational speaker. The extra security, including a helicopter and a lot of overtime, ran the taxpayers at least a few tens of thousands of dollars; maybe much more.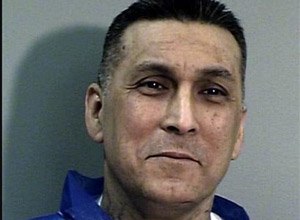 Additionally, the state did not bother to notify the victim's families of the parole hearing despite legal requirements that they do so. A lot of movers and shakers in the law enforcement community pushed for Enriquez' parole, but it was eventually vetoed by Governor Brown.
Speaking on the question of Enriquez's parole, Brown said, "When considered as a whole, I find the evidence shows that he currently poses an unreasonable danger to society if released from prison. Mr. Enriquez presents a rather shallow understanding of how he came to perpetuate so many extremely violent crimes. These explanations suggest that Mr. Enriquez has not yet deeply examined or forthrightly explained why he pursued for decades a life of violence."
I can't help but compare this seeming infatuation with a vicious murderer by law enforcement with the case of Jack Abbott. You may recall that Abbott wrote a book, consisting of his correspondence with noted author Normal Mailer. The book was In the Belly of the Beast. It received much critical acclaim and resulted in a campaign by the literati to support the release of the author on parole. That campaign was effective and Abbott was released. 
On July 19, 1981, the New York Times published a glowing review of the book. Unfortunately, Abbott had murdered a waiter in the East Village the day before. He was eventually convicted of that murder and returned to prison for life. He committed suicide in 2002. 
I can forgive the literati for their fawning over an articulate and charismatic thug. I have a much harder time understanding why people who work within the criminal justice system and who should know better did likewise.
Chief Beck of the L.A.P.D. was also not amused. It seems he was told that this temporary release was for a law enforcement conference. In fact, there were 14 law enforcement managers and administrators in the audience, as well as 150 assorted business people. Beck didn't like being lied to and has instituted an internal investigation of the whole mess.
So, even if Enriguez did not get his parole -- this time around -- he does have the satisfaction of making a fair chunk of law enforcement management in L. A. looking like a bunch of chumps. Deservedly so.