Charles Manson follower should be released from prison, Calif. court rules
Leslie Van Houten was 19 when she helped Manson and other followers kill Leno LaBianca, a grocery executive in Los Angeles, and his wife, Rosemary, in 1969
---
By Robert Higgs
cleveland.com
LOS ANGELES — An appeals court in California ruled Tuesday that Leslie Van Houten, who participated in two murders at the direction of Charles Manson, should be released from prison.
Van Houten was 19 when she helped Manson and other followers kill Leno LaBianca, a grocery executive in Los Angeles, and his wife, Rosemary, in 1969. She is serving concurrent life sentences.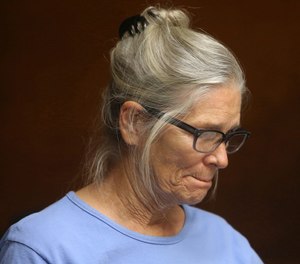 In Tuesday's ruling, the appellate court reversed Gov. Gavin Newsom's decision to reject her parole in 2020, despite a recommendation by the state's parole board.
A lower court upheld that decision, but California's Second District Appeals Court ruled 2-1 to reverse, writing there is "no evidence to support the governor's conclusions" about Van Houten's fitness for parole.
"Van Houten provided extensive explanation as to the causative factors leading to her involvement with Manson and commission of the murders, and the record does not support a conclusion that there are hidden factors for which Van Houten has failed to account. The Governor's refusal to accept Van Houten's explanation amounts to unsupported intuition," the opinion said.
The ruling does not mean Van Houten will be immediately released, according to The Associated Press.
Nancy Tetreault, an attorney for Van Houten, told The AP that she expects Newsom will ask California Attorney General Rob Bonta petition the state Supreme Court to stop her release and that she be incarcerated while the high court reviews the case, a process that could take years.
But if the appellate court's decision becomes final, the state Board of Parole would hold hearings to consider any recent developments that might justify rescinding the parole grant, CNN reported.
"If there is no such change or new information, the Board will issue a release memo and CDCR will process the person for release," Mary Xjimenez, a spokesperson for the California Department of Corrections and Rehabilitation, said in a statement to CNN.
Van Houten was 19 when she and other cult members stabbed the LaBiancas to death in August 1969. She has admitted they carved up Leno LaBianca's body and smeared the couple's blood on the walls.
The slayings came the day after other Manson followers, not including Van Houten, killed pregnant actress Sharon Tate and four others in violence that spread fear across Los Angeles and captivated the nation, The AP said.
Van Houten initially was sentenced to death, but the death penalty was later overturned, and her sentence was commuted to life in prison. She first became eligible for parole in 1977.
Newsom's 2020 denial was the fourth following previous parole denials in 2016, 2017 and 2019, including two by former Gov. Jerry Brown. Newsom also denied a fifth recommendation last year.
Manson died in prison in 2017.
—
©2023 Advance Local Media LLC.
Visit cleveland.com.
Distributed by Tribune Content Agency, LLC.