Why we should support inmate education
Studies have shown that promoting education and job training for inmates can reduce recidivism and save taxpayer dollars
---
The United Sates has the highest incarceration rate in the world.  The U.S. houses approximately 2.2 million people in prisons and jails. However, studies have shown that promoting education and job training for inmates can reduce recidivism and save taxpayer dollars through the reduction in incarceration costs.
Being incarcerated isn't a reflection of a lack of capacity for a person to study, learn, think or grow. Prisons that can provide a space for learning have the potential to offer educational resources to inmates. The Second Chance Pell Program may provide renewed hope, confidence and sense of purpose to inmates willing to take advantage of what the program has to offer. To qualify for the program, an inmate must be eligible for release within five years of their enrollment date.
The Obama Administration used its authority last year to expand the deployment of financial aid to include prisoners. A 1994 ban enacted by Congress remains in place, prohibiting inmates from accessing Pell grants. The Second Chance program can still be deployed under the authority of the Higher Education Act utilizing the "experimental sites" rule.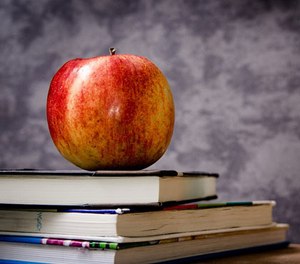 However, the future of the Second Chance Pell pilot program is unclear under new Secretary of Education, Betsy Devos, the Associated Press reported in March.
In 2016, the Department of Education announced that 67 colleges and universities are participating in the Pell pilot program, which will offer financial aid to incarcerated Americans. Among participating colleges and universities are Rutgers University in New Jersey and Auburn University in Alabama.
The chosen participating schools are mostly public two- and four- year institutions which offer classroom-based instruction inside correctional facilities. Other participating colleges offer online courses and hybrid classroom and online instruction. Many institutions will offer additional support, career and social services in order to assure success of the incarcerated students. All sites will provide guidance to potential students and assist them in correctly completing their financial aid applications.
Social scientists recognize that prison education programs are a successful and effective way of reducing recidivism. A 2013 study found that incarcerated individuals participating in educational program are 43 percent less likely to reoffend within three years as compared to those who did not participate. Participating inmates also saw increased employment rates upon release from custody. Researchers also estimate that for every dollar invested in correctional education programs, approximately $4 to $5 are saved on re-incarceration costs.
The Second Chance Pell Pilot program has met its fair share of opposition from Congress and the public alike. Critics argue that it is unfair for inmates to receive a free college education when non-incarcerated families struggle to put their own children through college. Opposition believes prisoners should not be the recipients of already-limited financial aid funding.
According to John B. King, prior U.S. Secretary of Education, the program's $30 million budget was designed to have no impact on eligible Pell recipients who are not incarcerated.