2 Va. escapees captured in Mich. after nearly 2 weeks
The inmates overpowered a CO, took his keys and escaped through a hole in the fence to a waiting car
---
By The Free Lance-Star, Fredericksburg, Va.
BATTLE CREEK, Mich. — Two inmates who escaped from the Bon Air Juvenile Correctional Center in Chesterfield County on July 13 were arrested without incident in Michigan on Saturday, according to the U.S. Marshals Service.
Jabar A. Taylor, 20, and Rashad E. Williams, 18, were taken into custody at a hotel in Battle Creek, Mich., about 120 miles west of Detroit.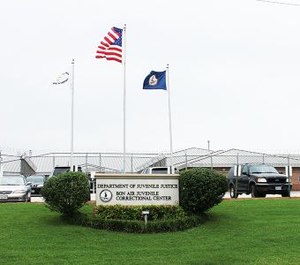 Taylor, convicted of two counts of second-degree murder and aggravated malicious assault, and Williams, convicted of malicious wounding and robbery, escaped from the Bon Air center after overpowering a security staff member, taking his keys — which they used to exit the unit — and then going through a hole cut in a perimeter security fence, according to authorities. The two got into a vehicle that appeared to be waiting for them.
Their breakout was the first at Bon Air in 20 years.
The U.S. Marshals Service had pursued numerous leads in several states that showed that Taylor and Williams were traveling together and had initially fled to Pennsylvania, the agency said.
The U.S. Marshals-led Grand Rapids Fugitive Task Force arrested the pair about 5 p.m. Saturday. Several law enforcement agencies assisted with the case, including the FBI.
Three people already have been charged in connection with the escape — two Virginia Department of Juvenile Justice employees and one of Williams' relatives.
Bon Air worker Destiny Harris, 23, of Chesterfield was charged July 14 with two counts of aiding with the escape of a juvenile. Darren Briggs, 42, of Lawrenceville was arrested July 15 and charged with one felony count of providing a cellphone to a prisoner.
Williams' relative Gerald Thornton, 33, of Philadelphia was arrested July 14 on two counts of aiding with the escape of a juvenile.
Taylor and Williams were serving lengthy sentences for crimes committed in the Fredericksburg area, and they were scheduled to be transferred to an adult prison when they turn 21. Taylor turns 21 on Aug. 25.
©2020 The Free Lance-Star (Fredericksburg, Va.)
McClatchy-Tribune News Service