2nd Miss. jail escapee found; arrested in Texas
Jerry Raynes was apprehended days after he and three other inmates escaped from the Raymond Detention Center
---
By Michael Goldberg
Associated Press 
JACKSON, Miss.  — A man who escaped from a Mississippi jail last weekend and fled to Texas after allegedly stealing a public works vehicle has been arrested in Houston, authorities announced Thursday.
Jerry Raynes was apprehended days after he and three other inmates escaped Saturday night from the Raymond Detention Center near Jackson, Mississippi's capital, Hinds County Sheriff Tyree Jones said.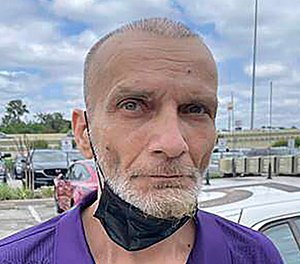 Raynes is the second escaped prisoner to be found in a multi-agency hunt. Dylan Arrington died after barricading himself in a central Mississippi home and setting it on fire during an armed standoff with deputies Wednesday. He is suspected of killing a man and stealing his pickup truck after the escape.
The other two, Casey Grayson and Corey Harrison, are still on the loose, and authorities had no updates Thursday on their possible whereabouts.
The U.S. Marshals Service, Harris County Sheriff's Office and Spring Valley Police Department assisted with Raynes' capture. He will be held before facing extradition back to Mississippi, Jones said Thursday. Raynes had been incarcerated for auto theft and burglary.
Investigators said Raynes fled to Texas after stealing a Hinds County Public Works vehicle, which was found Sunday under a freeway overpass near Houston. It was unknown whether Raynes traveled alone. Before his arrest, he was spotted on surveillance video at a Hedwig Village service station around 11 a.m. Sunday.
Raynes was taken into custody at a Houston hospital before he could be discharged after seeking treatment for an unspecified medical condition, according to the U.S. Marshalls Service.
"With the relentless efforts of the U.S. Marshals Gulf Coast Fugitive Task Force and their partners one escapee from Mississippi was arrested," T. Michael O'Connor, U.S. Marshal for the Southern District of Texas, said in a news release. "Additionally, we would like to recognize the Houston media who covered the story. Due to their coverage, we received a credible tip as to the location of the escapee."
The four men are believed to have escaped from the Raymond Detention Center through breaches in a cell and the roof. Jones said the men might have camped out on the roof before fleeing and going their separate ways.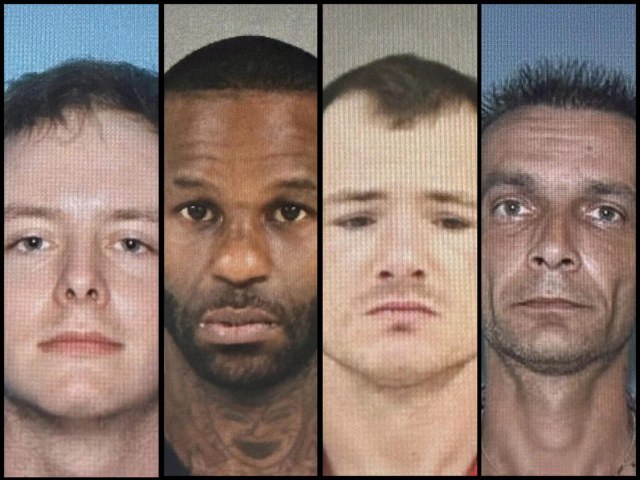 Raynes had previously escaped from custody, breaking out of a work center attached to the Raymond Detention Center in 2021 and fleeing in a stolen pickup, according to WAPT-TV.
In July, U.S. District Judge Carlton Reeves ordered a rare takeover of the Raymond jail after he said deficiencies in supervision and staffing led to "a stunning array of assaults, as well as deaths." But before the appointed receiver was scheduled to assume control over the jail Jan. 1, the U.S. 5th Circuit Court of Appeals stayed the lower court's order until it ruled on the county's motion for reconsideration.
The problems at the Raymond facility date back years. The U.S. Justice Department sued Hinds County in 2016 after finding unconstitutional conditions at the jail, including violence among detainees and by staff against detainees. It also found problems with the treatment of juveniles and suicidal detainees. And, it said, there were cell doors that would not lock.
The four escapees had been in custody for various felony charges, most involving theft.
The man Arrington is suspected of killing was Anthony Watts, a 61-year-old church pastor who was shot and killed Monday around 7 p.m. on Interstate 55 in Jackson after he pulled over to help a man who matched Arrington's description. That man shot Watts several times and then stole his Red Dodge Ram, police said. Watts died at the scene.
Arrington later broke into a home in Conway, Mississippi, where he shot a deputy, set the residence on fire and died.