Inmate caught after kicking out window of moving patrol car
Matthew Carver was recaptured after an overnight manhunt following a report about a suspicious man
---
Associated Press
ALBERMARLE, Va. — Authorities in Virginia have recaptured an inmate the day after he escaped by kicking out the window of a moving patrol car.
Albemarle County Police say 26-year-old Matthew Carver of Crozet was recaptured on Saturday after an overnight manhunt following a report about a suspicious man.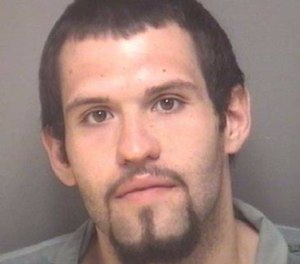 Police say Carver was being taken to the Albemarle-Charlottesville Regional Jail Friday evening when he kicked out the rear window of a moving patrol car in Louisa County and managed to escape.
He already was charged with violating probation, breaking and entering and abduction. Now he faces more charges related to his escape.