Wis. counties wait to see how juvenile justice overhaul plays out
Lawmakers approved a plan in February to close the Lincoln Hills School for Boys and Copper Lake School for Girls
---
By Ben Rueter
Leader-Telegram, Eau Claire, Wis.
EAU CLAIRE, Wis. — Eau Claire, Chippewa and Dunn counties have to wait to see what the future holds with an impending juvenile corrections overhaul in Wisconsin, but the counties are already talking about how to handle offender treatment.
Assembly lawmakers voted in February, unanimously approving a bipartisan plan to close Lincoln Hills School for Boys and Copper Lake School for Girls in Irma. The action is coming after federal investigators began looking at the prisons due to inmate allegations about being harmed by prison staff.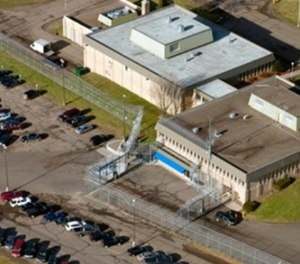 The bill and potential amendments are now in the Senate waiting on a potential vote. The bill would place responsibility on the counties to handle juvenile corrections and direct counties to construct new secured residential care centers for children by 2021. In order to fund construction, the bill creates a grant program to cover 95 percent of the cost.
"It doesn't create a huge impact for today, but a greater impact on what happens in the future," said Rob Fadness, children's court services manager at Northwest Regional Detention Center in Eau Claire.
In the last decade, 25 children from Eau Claire County were at either of the juvenile facilities in Irma. Chippewa County has sent nine children, while Dunn County hasn't sent any juveniles there.
Chippewa County Human Services Director Larry Winter said he has traditionally used the facilities in Irma very little. The reason, he said, is that low-risk offenders can learn bad behaviors from high-risk offenders. Keeping offenders close to home will benefit the child, he said.
"Families can be closer for the program that is needed, especially upon re-entry, and will assist in continuing to keep people safe," he said.
Kristin Korpela, director of Dunn County Department of Human Services, said her department has been moving toward a system that uses community resources to treat juveniles through homes and schools. Dunn County does send some offenders to Northwest Regional Detention Facility for a period of time.
"They are a half an hour away instead of three hours away," she said.
Eau Claire Department of Human Services Director Diane Cable said that over the last few years, Eau Claire also has created more programs and services to keep offenders close to home. It involves working with mental health services, schools, courts and the families to assess the risk and treatment.
"If we can help change these thinkings… we are helping this individual move forward and become a more successful adult," she said.
Fadness said it's often not beneficial to remove a child from a family, school and other social support systems and place them in prison.
"As a system we look at the needs of the juvenile and the family and then create a plan based on what those needs are," he said.
Korpela said that it's exciting for Dunn County to look at the entire process differently due to the impending corrections overhaul.
"I think it will be a really good opportunity," she said.
Cable said it's too early to know what will happen in this region. One outcome is that Eau Claire may have to look at adapting its detention center to fit to state standards for 2021.
Fadness said the Eau Claire County facility was meant to operate as a regional facility. He said whatever change occurs down the line it will impact children in this region the most.
©2018 the Leader-Telegram (Eau Claire, Wis.)