7 ways correctional officers unwind after a long day
Corrections officers need outlets to channel frustration and aggression that can build up after a long day; here are seven ways you can de-stress and make sure you're getting the most out of life
---
By C1 Staff
It goes without saying that corrections work is difficult – between completing paperwork, keeping headcounts and making sure your boss is happy, it's a wonder there's time to handle the inmates! Officers need a relaxing way to unwind after a long, potentially 12 or 16-hour shift. We took to Facebook to ask our readers their methods for dealing with the stress they're left with after a long day, and here are our seven favorites.
Have another way to unwind that you want to share with fellow readers? Add it in the comments.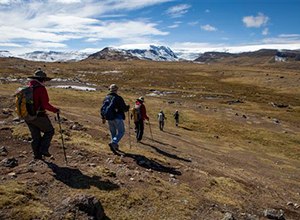 Going to the gym: Sometimes working out the frustration of a long, unyielding day can only be done physically. "Channel the frustration into a killer workout at the gym," said Guy Hatfield. Head over to the gym to not only work up some endorphins but to also ensure that you're at your peak performance in order to stay safe on the job. It's also a great idea to just run it out, which can be done anywhere. Martial arts, like practicing your Krav Maga, is another great way to work out any leftover anger.
Listening to music: Music is a great source of catharsis, and it can also be a good way to keep yourself awake and active during the long drive home. Debby Forsyth said she likes to keep the music loud, while Victor Sutton said, "I blast heavy metal music to calm me." Don't forget to sing along!
Family time: There's nothing better to remind you of life's bright side than your spouse and/or children. Spending time with your family – whether at home or going out – is a great way to remind officers that there's more to life than the lockup. If your spouse is also in corrections, you can also swap war stories. "I talk to my wife, who is a secretary at the prison," said Randy Moran. "We like to see who had the best idiot offender of the day."
Unwind with coworkers: A good way to build bonds with your fellow coworkers can be spending just a little bit of time with them after a shift. You can swap stories, ask how their kids are doing, or any number of subjects that helps you get to know them just a little bit better. This creates camaraderie between corrections staff and also keeps you all on the same page in each other's lives. "I meet with officers on my shift in the parking lot and talk; we tell funny stories that happened over the night," said Jacob Perry. "We'll sit and talk between an hour to an hour and a half before we even leave. The camaraderie we share is what really makes our shift work."
Video games: While some say that video games inspire violence, there's more evidence that they can actually help players relieve tension and cope with PTSD. Many of our readers said that they go home and unwind by beating up some virtual people, often with others. "I slay zombies with my wife," Jacob Herboth said. These games can be mentally stimulating or even active if you add a motion controller to the mix.
Visit the outdoors:  While it's good to get out from prison, it's also good to get out of the house. "Nature has a way of taking your mind off of things and relieving stress," Kathy Williams said. Hiking is a great way to both relax your mind and invigorate your body, especially as you take in the wonders of the world around us. And studies show that camping is a great way to reduce anger and aggressiveness, two things that a correctional officer has no use for on the job.
Staying busy: A lot of our readers responded simply that they kept busy doing hobbies and other activities. Steven Brathole writes novels, trying "to channel the energy of the prison into creating something that can take people away from those situations for a while." Other officers focus on yard work and home maintenance, care for pets, or just mellow out with a lot of television. It's always a good time to catch up on that latest Netflix show.
How do you unwind after a long day at work?