FBI 'looking into' Ohio county jail
The investigation comes after at least 19 former inmates filed federal complaints alleging abuse between 2012 and early 2019
---
Eileen McClory
Record-Courier
CLEVELAND, Ohio — A Cleveland FBI spokeswoman said Thursday that the agency is looking into the Portage County jail after at least 19 people have filed complaints saying they were abused while in the jail between 2012 and early 2019.
Vicki Anderson said at least one agent visited the Lake Erie Correctional Institution last week. Many of the former Portage County jail inmates who have filed complaints are serving prison time at the facility.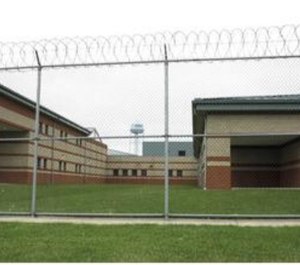 "People shouldn't make any assumptions yet," Anderson said. "When and if there's anything to report publicly, we will do so."
Anderson said the organization would not confirm or deny any investigation at this point, other to say that the agency is "looking into" it.
The former jail inmates claim they were beaten by jail staff and other inmates who were bribed by jail staff, placed into what's known as "court hallway" in freezing cold conditions and denied medical care, among other problems.
Austin Frederick, one of the former inmates who alleges abuse, said he is "optimistic." He, along with Amanda Griffiths, the sister of another former Portage County inmate, filed a taxpayer lawsuit against the Portage County Sheriff's Office, asking the Ohio Bureau of Criminal Investigation to investigate the allegations. The case is still pending in Portage County civil court.
"The FBI doesn't do things for no reason," Frederick said.
The Buckeye Sheriff's Association has appointed the Lake County Sheriff's Office to look into the allegations. Lake County has not responded to frequent requests from the Record-Courier for updates on the investigation.
The Record-Courier has requested more than 1,700 pages of documents from the Portage County jail, including medical requests or "kites" from the inmates, videos from the time frames of the alleged beatings, personnel files of the multiple officers whom inmates claim were part of the problems and rules and regulations at the jail. But those records don't appear to support what the inmates have claimed.
For example, one former inmate, Richard Sieter, said he was beaten while he was held in court hallway between late 2017 and early 2018. Jail records show he was placed in court hallway in October 2017. He was frequently on suicide watch while in the jail, including in September 2017.
In September 2017, Sieter sent two medical kites requesting help, one for bloody stools and one for a swollen ankle. On Feb. 27, 2018, he had marks on his forehead, lower cheek, the bridge of his nose and inner lip from what is listed as an altercation with two other inmates when he was placed in general population, according to jail records. There are no other medical kites or notes in the documents provided by the jail that indicate Sieter ever had any other similar injuries or indicate Sieter was beaten by jail staff.
The Sheriff's Office also gave the Record-Courier surveillance videos from the date and times of when another inmate, Larry Tawney, says he was beaten by guards in his cell. The video provided does not show guards in his cell the night before he was taken to prison, when Tawney says the beating happened.
Griffiths has said she believes the video is doctored, which the sheriff's office denies.
There were several other complaints, none of which were specific enough for the Record-Courier to request documents or videos.
Portage County Sheriff David Doak declined to comment on the matter on Thursday, though he said he eventually hopes to be able to have his say.
McClatchy-Tribune News Service