The disturbing case of Joe Louie Saenz
The CDCR may be tweaking the books to make realignment look like a success
---
By Bob Walsh and Caroline Aguirre
(Caroline Aguirre is a retired parole agent who was Joe Saenz' original parole agent.)
Joe Louie Saenz, AKA Jose Louis Saenz, AKA about six other names and two claimed DOBs, CDC # K06931, is an interesting character. Originally released on parole on November 29, 1996, he was supervised at the highest possible level  at the time due to an extensive record of violent criminal activity and gang involvement.  Saenz was recently captured in Mexico and returned to the U.S. amid much fanfare due to the fact that he was on the FBI's 10 Most Wanted list. 
A great deal, however, has remained unsaid by the California Department of Corrections regarding Saenz, and much of what the department said appears untrue.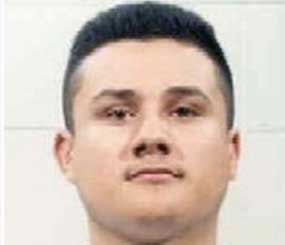 In December of 1997, Saenz was RTCd (returned to custody) for violation of parole. Saenz was again released on parole on February 14, 1998.
Shortly after his second release, he absconded and was classified as a parolee-at-large. A warrant was issued by the Board of Prison Terms. Some time after that he is believed to have begun killing people. He was a named suspect in the murder of two rival gang members in the Hollenbeck area. Saenz is also believed to have kidnapped, raped and murdered the mother of his child. 
In February of 2005 parole agents working with a special task force discovered that the PAL warrant on Saenz had been withdrawn for reasons unknown. It was reissued on February 22, 2005.     
Saenz was still classified by the California Dept. of Corrections and Rehabilitation (CDCR) Division of Adult Parole Operations (DAPO) as a parolee-at-large (PAL). He had been the subject of an America's Most Wanted show.
He was, at the time he was captured in Mexico and returned to the U.S., a named suspect in four murders and a suspect in several more. DAPO had, in the meantime, again withdrawn the PAL warrant on him even though he was still the named suspect in multiple murders.
Saenz was a documented gang member and most of the homicides he was wanted for and suspected in were gang related. He has an extensive criminal record, including vehicle theft, ADW and various drug offenses. 
Since his most recent commitment offense was a non-violent drug offense, DAPO elected to discharge him from parole even though he was at the time a parolee-at-large, was wanted for multiple murders and was believed to be working for a violent Mexican drug cartel. The department merely wanted to clear him off their books. He was discharged from parole on August 17, 2012. 
The initial Agent of Record (AOR) made multiple requests of her supervisor to go to his address of record with an apprehension team to locate and apprehend Saenz early on during the period he was carried as a PAL. She was repeatedly refused. She made repeated requests to refer his apprehension to Special Services Unit (SSU). Those requests were denied. After the AOR's supervisor discovered that these requests, and their refusals, were document in Saenz' file, the AOR was removed from her assignment as the High Control Agent. These case notes have subsequently been removed from Saenz' file.  
The department finally reinstated the PAL warrant on Saenz only after being requested to do so by the FBI, who was working with the US Marshall's office, parole agents and LAPD homicide to apprehend him.
When questioned about this matter after Saenz was taken into custody recently, Louis Patino, spokesman for the department, attempted to present Saenz as someone who could have been released on Non-Revocable Parole (NRP) status, a presentation that was false on its face. In addition, he referred to AB109, which was not in effect until October 1, 2011 and was not retroactive: AB109 could not have affected Saenz' release one way or another.   
It seems that CDCR in general (and DAPO in particular, especially in the Region III Los Angeles area) no longer has the slightest interest in actual public safety, but are merely tweaking the books in order to make it appear that realignment is a success rather than the miserable failure it has been thus far.