What all of us want
During his talk, one of the things that struck me was that, in one way or other, Warden Cain echoed the same sentiments I've heard around the world
---
This article, originally published April 2011, has been updated.
By Joe Serio
I've had the great and humbling privilege of traveling to all kinds of places, having all kinds of jobs, and meeting all kinds of people. I lived in Russia for eight years, China for a year, and traveled around Europe. I taught university students in Texas, drove a cab in New York, and played in a band in Moscow. I hung out with KGB agents, Holocaust Survivors, and school teachers.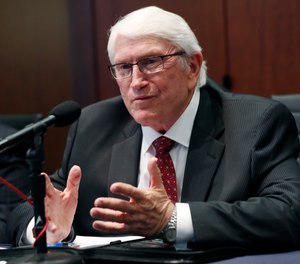 This week I had the fortune of visiting the Louisiana State Prison at Angola, to listen to Warden Burl Cain speak about his management practices and leadership vision, and even got to enjoy a few minutes of conversation with him.
One of the things that struck me was that, in one way or other, Warden Cain echoed the same sentiments I've heard around the world.
I've compiled a short list of observations that I believe are common and obvious, but somehow seem difficult to keep in mind as we manage our relationships throughout the day, whether at work or home.
People want to be heard, respected, and loved
It seems to me that few of us like to be interrupted or dismissed while saying what's on our minds and in our hearts. We want to know that we matter. We may not be right all the time, but at least we had a chance to express ourselves. It's worth bearing in mind that we remember less of what our leaders and managers say and more of how they made us feel.
One of the questions I pose to supervisors and managers in training programs is, "Do you love your staff?" On the face of it, it may seem too warm and fuzzy. You might think there's no place in a prison or any other workplace for that kind of sentimentality. Obviously, I'm not talking about romantic love, but the kind of fundamental respect for others that servant leadership is based on.
As Cain says, "Steer your staff, don't manage them. Ask them how they would solve the problem instead of just giving them the answers." Not only is this a good way to help staff feel heard, respected, and loved, it's a good tool for identifying future leaders and managing succession issues within the organization.
People want to be entertained and informed
It doesn't matter if we're talking about reading a book, sitting in a classroom, attending a funeral, or doing time, people are looking for the interesting parts of life. We are creatures who are driven by stories, relationships, and contact with others. Legendary corrections figures like George Beto and Burl Cain understood that inmates also possess these desires.
This is one of the many reasons the Texas system pioneered inmate education programs and created a prison school district. And I believe this is one reason Cain has so much buy-in among inmates for the Angola Prison Rodeo. People like to be engaged in the world around them, and everyone loves a show, whether as a participant or a member of the audience.
People want to be part of something bigger than themselves
Related to the first two points above, we want to feel attached to those around us, as a contributing member of a larger cause. This could be a sports team, a band, or simply a family. It's no surprise that juveniles are attracted to membership in gangs because, in many cases, they are looking to belong.
They have a need to be heard, respected, loved, and entertained, and will go where they can to get those needs filled. In his comments, Cain noted that he's trying to create "positive gangs," places where inmates might get some of the emotional support and sense of belonging they might have missed in their childhood development.
People want second chances
We need the security of knowing we will not be dismissed after the first mistake, the first shortfall. We want to know that if we should fall — when we fall — the possibility for redemption is real.
Prison programs, particularly those of a spiritual nature, offer hope to inmates, even if they're incarcerated for life. Hope that they can realize the dreams that burn inside them. Hope that tomorrow, life will be better. Hope that there is an eternal life they can strive for. As Warden Cain noted, he's not very interested in what happened before the inmate arrived at Angola's gates, only what happens next.
I believe that most inmates, like the rest of us, want to be normal, live normal lives, have normal relationships, and be loved. In leadership and management, it seems that a good starting point is bearing in mind that timeless adage: Treat others as you want to be treated. After just a glance at The Farm at Angola, it seems that Warden Cain has observed the human condition, understands what we all want as people, and has attempted to instill it at his facility.