W.Va. House moves forward with bill to raise CO pay
West Virginia has moved forward with a bill that would increase corrections officer pay by $6K in the next three years
---
By Corrections1 Staff
CHARLESTON, W.Va. — West Virginia has moved forward with a bill that would increase corrections officer pay by $6,000 in the next three years.
The Bluefield Daily Telegraph reports that the bill requested by Gov. Jim Justice would increase pay for employees of the Division of Corrections, the Division of Juvenile Services and the West Virginia Regional Jail Facility Authority by $2,000 each year over the next three years.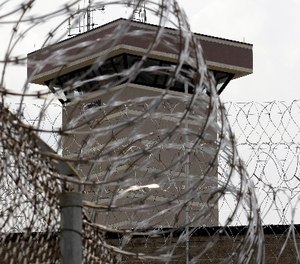 Language was added to the bill to say that COs, parole officers or employees at correctional facilities or complexes, regional jails or detention centers would be included in this group.
In December, Justice declared a state of emergency due to staff shortages in the state's jails and prisons. The governor also signed an executive order to have the West Virginia National Guard, the state Division of Homeland Security and other agencies provide temporary relief to the facilities until remedies are implemented.
In 2016, 448 COs left the department with more than 75 percent leaving within their first two years working, according to The Register-Herald. A report said West Virginia ranked among the lowest in starting salaries for corrections officers.
Delegate Tom Fast said the goal of the bill is to get CO salaries to at least the median range of the country.
"The theory is to retain corrections officers and drastically reduce the amount of overtime paid," Fast said, later adding. "This is something the government needs to spend money on in order to run efficiently."
The bill will head to the Senate for a vote.