Mich. bill would outlaw lifetime sentences for juveniles
The bills also make it possible for anyone sentenced for a serious crime as a child to be given the option of parole after 10 years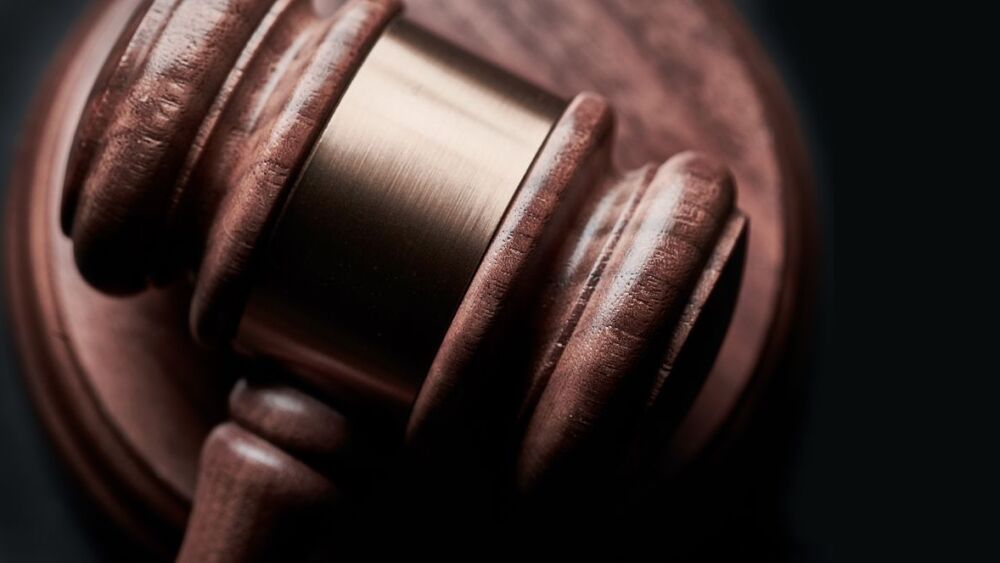 By Michael Livingston and Elizaeth Rewer
The Record-Eagle, Traverse City, Mich.
CHEBOYGAN, Mich. — State lawmakers are taking another look at outlawing lifetime sentences for juveniles under the age of 19.
If passed, House Bills 4160-4164 and Senate Bills 119-123 would follow the precedent set by the U.S. Supreme Court nearly 10 years ago when the court said it was unconstitutional to sentence juvenile offenders to life without parole.
The bills also make it possible for anyone sentenced for a serious crime as a child to be given the option of parole after 10 years.
The idea had been brought to the state legislature before.
Last year, Sen. Jeff Irwin, D-Ann Arbor, introduced similar bills but they never made it out of the Judiciary and Public Safety Committee.
Now, with a democratic majority in both chambers, lawmakers are hopeful the legislation will pass in the coming months.
"Michigan law needs to recognize that juvenile offenders deserve a chance at rehabilitation," Irwin said in a statement. "We shouldn't turn our backs on juvenile offenders and throw away the key. Instead, we should ensure that Michigan's juvenile justice system provides a chance for rehabilitation, reintegration, and redemption."
But prosecuting attorneys from around the state, including some in northern Michigan, have concerns with the legislation.
Grand Traverse, Antrim, Benzie and Leelanau counties prosecuting attorneys Noelle Moeggenberg, James Rossiter, Sara Swanson and Joseph Hubbell announced they opposed the proposed bills last month.
The state already has a workable framework for ensuring that juveniles receive a fair and just sentence, they said in a May 18 statement.
"These proposed bills would make every person convicted of first-degree murder for an act they committed before their 19th birthday, eligible for parole release after just 10 years," reads the statement. "The county prosecuting attorneys and PAAM (The Prosecuting Attorneys Association of Michigan) believe that these laws would be unfair to victims' families and dangerous to our communities."
Antrim County Prosecuting Attorney James Rossiter said, even though there are no current cases from his county that this legislation would affect, it would have the potential for long-lasting impact throughout the state.
He said, for example, that in the case of multiple homicides, life without parole should still be an option.
"When it comes to life parole, they're treating them as a juvenile. And this is where the argument is that the brain is not fully developed, they don't have the capacity to understand the ramifications of their actions," Rossiter said. "I would point out that at 16, the age of consent — you can create a family, you can create life, a very adult decision."
He also noted that the legislation asks for life-without-parole sentencing to be banned for anyone under the age of 19 years old, which is different from the previous "raise the age" policy that moved the age of a juvenile in the state from 17 to 18 years old last November.
For this specific bill, the 19-year-old age limit would only be applicable for crimes that have life without parole in their sentencing guidelines, Rossiter said.
"Any other crime that an 18-year-old would commit — [such as] home invasion in the first-degree, a 20-year felony — he would be subject to the same sentencing factors," he said, including premeditated murder or first-degree criminal sexual conduct, according to Act 232 of the 1953 Corrections Code.
In a voicemail left with reporters, Leelanau County Prosecutor Joseph Hubbell used Oxford shooter Ethan Crumbley as an example of extremely violent crime committed by juveniles.
"It has an effect on what people think would happen (in those kinds of cases) and what victims of crime expect to happen," Hubbell said.
"In my opinion, there already are restrictions in place that limit the imposition of juvenile life without parole, and that this legislation would seriously impact protections for crime victims and potentially release dangerous young offenders."
An op-ed voicing opposition to the legislation posted on the Prosecuting Attorneys Association of Michigan website lists 59 prosecutors from counties across the state.
The outcry has made its way to the legislature.
State Rep. Curt VanderWall, R-Ludington, introduced the legislation in the house, but expressed sympathy with prosecutors' position in a statement issued last month.
He proposed substitutions to the bills that would instead require juvenile lifers to be reviewed for parole eligibility after 25 years in prison, and eliminate provisions in the bills that allow parole eligibility for those who commit mass murder or terrorism altogether.
"The Oxford shooter was 15 when he committed mass murder. It's not right that he should be parole eligible after 10 years. If these amendments pass, my Republican colleagues and I will have sent a clear message that we won't tolerate these wanton acts of violence," VanderWall said in a statement. "Let me make it clear: If you shoot up a school, you will go to prison for life without the possibility of parole."
The bills are currently under review in their respective committees: The Committee on Criminal Justice for House Bills 4160-416 and the Judiciary and Public Safety Committee for Senate Bills 119-123.
___
(c)2023 The Record-Eagle (Traverse City, Mich.)
Visit The Record-Eagle (Traverse City, Mich.) at record-eagle.com
Distributed by Tribune Content Agency, LLC.