Kan. CO hospitalized after inmate attack at understaffed prison
This is the second time this month an officer at the facility has been hospitalized following an assault
---
By Robert A. Cronkleton
The Kansas City Star
        
LANSING, Kan. — A corrections officer was hospitalized Monday morning after being assaulted by an inmate at the Kansas prison in Lansing, a spokesperson with the Kansas Department of Corrections said.
"In this incident, a corrections officer was injured by a resident, resulting in transportation of the officer to the hospital for evaluation and treatment," said Carol Pitts, public information officer for the Kansas Department of Corrections. "Health privacy laws do not permit additional health information of the officer."
Investigators with the department of corrections were investigating the assault, Pitts said.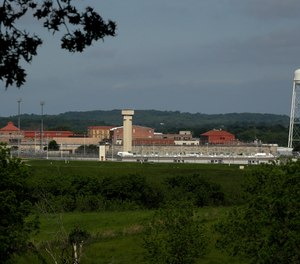 "This is an ongoing investigation, and once concluded the findings will be presented to the appropriate authorities for possible criminal prosecution," she said.
This is the second time this month that a corrections officer has been hospitalized after being assaulted at the Lansing Correctional Facility.
In a previous assault, which occurred Nov. 3, the officer suffered facial fractures and spent the night in the intensive care unit, Sarah LaFrenz, president of the Kansas Organization of State Employees which represents corrections employees, said at the time.
Staff shortages at Lansing contributed to the attack on the officer, LaFrenz said.
As of Nov. 1, Lansing had 73 vacancies. As of a week ago, Lansing had 83 uniformed staff vacancies, Pitts said.
Related: Kan. COs, state hospital staff to see pay raise amid staffing shortages
    
(c)2021 The Kansas City Star (Kansas City, Mo.)
McClatchy-Tribune News Service