New Fla. death penalty law gets applied to old cases
The new law no longer requires unanimous jury recommendations for judges to impose death-penalty sentences
---
By Rafael Olmeda
South Florida Sun-Sentinel
BROWARD, Fla. — The ink has barely dried on Florida's new death penalty law, and courts are wasting no time putting it to the test.
Broward Circuit Judge Martin Fein has already ruled that the new law applies to crimes committed before it was passed. He also ruled that it's constitutional and that jurors have to be told that they need at least eight votes out of 12 to recommend a death sentence.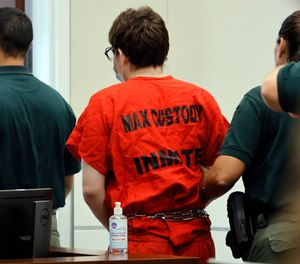 Fein's rulings do not apply outside his courtroom, but as he and other judges decide whether the law can be applied retroactively, the potential for a challenge increases. If another judge disagrees, an appellate court will have to resolve the conflict.
And if two appellate courts disagree, the Florida Supreme Court will have to step in.
"There will definitely be challenges," said Lindsay Chase, president of the Broward Association of Criminal Defense Lawyers. "Whether it can apply retroactively depends on if the courts think this change is substantive or procedural. We're also bound by the decisions of the U.S. Supreme Court. There's a lot to work through."
Fein's rulings came in the case of Clarck Paul, who is accused of murdering two men in less than an hour, one in Deerfield Beach and the second in Lauderdale Lakes. The first shooting, according to prosecutors and detectives, was a road-rage incident fueled by Paul's anger on his way to the second.
Jury selection in that case is underway.
Broward prosecutors are also looking to apply the new 8-4 standard in the trial of Jamell Demons, the rapper known professionally as YNW Melly, who is accused of murdering two fellow rappers in Miramar and trying to make it look like a random drive-by shooting.
Florida's old death penalty law was declared unconstitutional by the U.S. Supreme Court in 2016 over concerns that it granted too much power to judges and not enough to juries. In the wake of that decision, the Florida Legislature tried to pass new laws that were struck down by the Florida Supreme Court because they failed to require a unanimous 12-0 jury recommendation for death.
The Legislature finally passed a law requiring a unanimous verdict in 2017. Under that law, several high-profile defendants were spared execution, including the three men convicted of the ambush murder of Broward Sheriff's Deputy Brian Tephford and Nikolas Cruz, the gunman who murdered 17 students and faculty at Marjory Stoneman Douglas High School in Parkland.
In the years following the enactment of the unanimity law, the Florida Supreme Court became more conservative and ruled that a unanimous jury recommendation was not necessary. But the law did not change until this year, in the wake of outrage over the Cruz decision, which was split by a 9-3 jury vote.
The newest law, signed on April 20, allows judges to impose a death sentence with a jury's 8-4 recommendation. If challenged, it would face a Florida Supreme Court and a U.S. Supreme Court that have both shifted significantly to the political right since 2016.
"I think this Florida Supreme Court would say the law requiring unanimity was only the law because we got it wrong," said Nova Southeastern University law professor Bob Jarvis. "They're not going to let defendants take advantage of the mistake they made that misled the Florida Legislature. That would be my prediction, and I would be surprised if it went the other way."
Defense lawyers may find greater success challenging the new state law imposing the death penalty on crimes other than murder, especially if the state tries to work them into earlier cases, Chase said.
So far, that issue has not come up.
—
©2023 South Florida Sun-Sentinel.
Visit sun-sentinel.com.
Distributed by Tribune Content Agency, LLC.
McClatchy-Tribune News Service