Opinion: Pa. county prisons need more state support
Package of proposed bills would improve conditions and security at jails for the benefit of staff, inmates and the public
---
The Citizens' Voice
WILKES-BARRE, Pa. — As convicted murderer Danelo Souza Cavalcante continued to evade police after escaping Aug. 31 from the Chester County Prison, a group of state legislators introduced a bill this week to help county governments statewide improve security at their prisons.
Cavalcante, 34, escaped while awaiting transportation to a different prison. He faced a life sentence for stabbing and killing his former girlfriend in 2021, to stop her from telling police that he was wanted in Brazil for an earlier murder.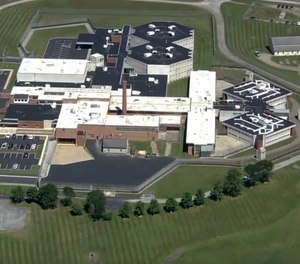 As police have attempted to track Cavalcante, they have locked down several neighborhoods at different times. They reported Tuesday that he had stolen a .22-caliber rifle and ammunition.
Of five bills that Republican lawmakers propose, one especially would help residents who live near prisons. It would create a cellphone alert system, similar to those regarding missing children or imminent dangerous weather, to alert people in particular areas when an inmate escapes.
Other provisions more broadly would address prison conditions and security.
One crucial piece of the legislation would help county governments deal with grim physical conditions in prisons that contribute to security issues. It would provide funding for repairs and upgrades, including heating and air conditioning systems, and address physical deficiencies that constitute security problems.
To help resolve persistent understaffing that underlies security deficits at many prisons, another bill would allow county prisons to hire, part-time, trained and certified corrections officers employed by other counties.
The package also would require the state Department of Corrections to conduct a security audit at any prison that experiences an escape. And it would eliminate parole opportunities for inmates who attempt to escape and are caught.
It would be a mistake to eliminate parole opportunities, in most cases, because the hope that parole represents is crucial in helping to maintain order in prisons. Inmates caught trying to flee already are subject to discipline and additional criminal charges, so there are serious consequences. Since most inmates are in county prisons for matters far less serious than Cavalcante's conviction, eliminating the chance of parole would be excessively punitive.
The other provisions, however, would help to enhance conditions and security at jails for the good of staff, inmates and, ultimately, public safety. They should pass.
___
(c)2023 The Citizens' Voice (Wilkes-Barre, Pa.)
Visit The Citizens' Voice (Wilkes-Barre, Pa.) at citizensvoice.com
Distributed by Tribune Content Agency, LLC.
McClatchy-Tribune News Service