Utah lawmaker wants capital punishment for sex trafficking deaths
Lawmakers are considering a plan that would expand capital punishment in the state so that criminals convicted of sex trafficking that leads to death could be executed
---
By Hallie Golden 
Associated Press
SALT LAKE CITY — Utah lawmakers are expected to consider a plan Friday that would expand capital punishment in the state so that criminals convicted of sex trafficking that leads to death could be executed.
Proposal sponsor Republican Rep. Paul Ray said this is a big problem in Utah, so he wants to hold the leaders of human trafficking rings accountable.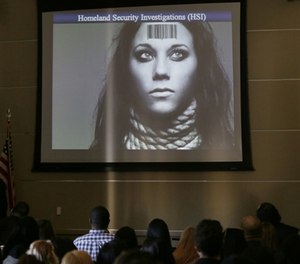 "I want to be able to pull down a cartel kingpin or somebody and put them on death row if women or girls are dying in their trafficking rings," he said.
The proposal is only the latest effort by Ray to institute hardline death-penalty plans. He ushered in a law in 2015 allowing Utah to use firing squads in executions if the state can't obtain lethal injection drugs.
The American Civil Liberties Union of Utah spoke against the bill, saying it is more effective to provide support and protections for the actual victims of human trafficking.
ACLU spokesperson Anna Thomas said the death penalty is ineffective, as it almost never results in the sentence being given, and is more costly than a life sentence.
"There's also this troubling trend in Utah where for every very serious social ill, Rep. Ray is really quick to offer the death penalty as a solution," she said. "And it never works and it will never work."
Ray said he believes an inmate spending life in prison would be more expensive because of medical costs and court appeals.
The lawmaker tried to pass a similar bill last year, but it died in a Senate committee.
Execution law in the U.S. dictates that crimes must involve a victim's death or treason against the government to be eligible for the death penalty.
Ray said he also plans to introduce a proposal this year that would require the death penalty if someone kills a police officer. The plan is meant to punish someone who wakes up one morning and specifically decides to kill a police officer because of their job, he said.
The ACLU said the proposal is redundant since the death penalty can already be sought if someone kills a law enforcement officer.