In prison for the holidays: A management approach to helping staff cope
Leaders tend to worry about the reaction of inmates during the holidays, often forgetting correctional officers are also vulnerable during the holiday season
---
The holidays, although joyous for most, can be very stressful for both staff and inmates. Managers and supervisors need to pay attention to both groups.
We all go through emotional times during the season but we often forget that line staff may be suffering from some of the same struggles that our inmate population does: anxiety about being away from family, financial issues and family pressures on top of the normal stressors in corrections.
Historically, correctional leaders tend to worry about the inmate populations' reaction to the holidays. Inmate self-harm and suicides go up, the numbers in confinement increase and the compound is tense. We often forget that correctional officers are vulnerable during the holiday season as well. Often staff resent having to work on Thanksgiving, Christmas, Chanukah or New Year's Eve.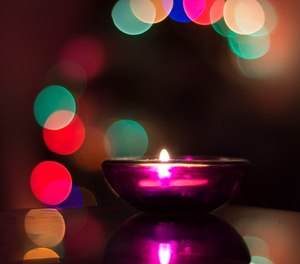 I have heard supervisors say that they "knew it when they took the jobs," but frankly that doesn't help the reality of the situation. In addition to being away from their families, staff can resent the volunteer groups who crowd to prisons during the holiday season, bringing joy and good tidings to the inmates. Staff see inmates getting small perks to which they are not entitled, and it can cause dissension.
It helps tremendously for management to show up on holidays. Simply walk through the compound, visit various posts and thank the staff for a job well done. Let them know you are thinking of them on the holiday.
I remember my first Thanksgiving working as Deputy Secretary for the Florida Department of Corrections. I had planned a big dinner at my house for family, friends and coworkers – about 25 total. I felt however that correctional staff needed to know I appreciated them. I got up at 0400 and headed to the facility nearest my home.
Although at first my unannounced visit caused some suspicion among staff, they soon realized my only agenda was to wish them a Happy Thanksgiving. I spent a couple of hours greeting both the outgoing and oncoming shifts and let them know I understood the sacrifice they were making. I got many positive comments and as in most states, the correctional grapevine was strong!
Good communication is the key to successful management regardless of the business you are in. Don't forget that during the holiday season kind words go a long way. And thanks to all the corrections professionals who have to work! If no one has told you lately, I appreciate what you do every day!
This article, originally published 12/23/2008, has been updated.