Ill. deputy correctional officer dies on duty
Mike Olino, 47, had worked at the Will County Jail since 2003
---
By Nancy Perry
JOLIET, Illinois — A Will County correctional deputy died while on duty Wednesday night, reports WCSJ News.
Mike Olino, 47, was at the Will County Jail when he started experiencing back pains. He was transported to the hospital where he was pronounced dead.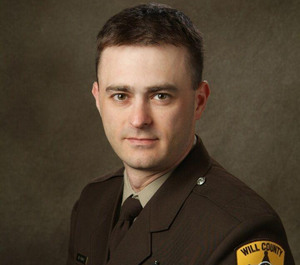 A statement from the Will County Sheriff's Office described Olino as highly respected with a gift of making those around him find humor to get through tough days:
"Deputy Correctional Officer Mike Olino will be remembered by his co-workers, not only as a great guy and friend, but also as being a true family man. Not a day would go by without him speaking about his loving wife, his daughter, his son, or his extended family. He lived his life for them. The news of Mike's sudden death has shaken the entire Will County Sheriff's Office staff. Rest in peace, Mike. You will never be forgotten."  
Olino had worked at the Will County Jail since 2003. He leaves behind a wife and two teenage children.