Calif. CO missing after fishing trip at reservoir
Tawfic Rashid was supposed to celebrate his 43rd birthday with his wife and kids over the weekend
---
By Molly Burke
The Sacramento Bee
ROSEVILLE, Calif. — Friends, family and authorities are searching for a Roseville man who has been missing from a Northern California reservoir since Friday.
Tawfic Rashid, 43, left home around 8:30 a.m. and was last seen by his wife. He told her that he was going to fish at Camp Far West, which sits on the border of Nevada, Placer and Yuba counties.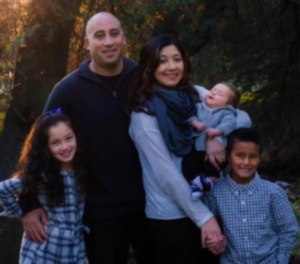 When Rashid did not return home Friday night, his wife called security at Camp Far West and the Yuba County Sheriff's Office around 10 p.m. The authorities began searching the area that evening, according to Leslie Carbah, a spokeswoman for the Yuba County Sheriff's Office.
Rashid's car was found parked near the reservoir and his boat was found running in gear in a cove of the lake, though he was not located.
Using the GPS data from the boat, authorities were able to track the boat's speed.
"He had cruised around the lake at a normal speed and pattern and then at one point then the boat just started to slowly spiral, as if it was not in control anymore," Carbah said.
Rashid, a corrections officer at Folsom State Prison, served in the Army for about 20 years before retiring almost three years ago, according to his sister, Maryam Greene.
Greene said that Rashid's coworkers have been supportive of the family and helped in the search.
Rashid was going to celebrate his 43rd birthday with a party with his wife and three children on Saturday. Greene said that his parents and four siblings are also extremely concerned by his disappearance.
"He was super excited. He was supposed to take (his children) to the zoo on Monday. He doesn't just go missing like this," Greene said.
———
©2020 The Sacramento Bee (Sacramento, Calif.)
McClatchy-Tribune News Service