Victim in fatal motorcycle crash ID'd as Calif. correctional officer
Randy Villalobos was riding his motorcycle home from work when a pickup truck turned in his path
---
By Joshua Tehee
The Fresno Bee
FRESNO COUNTY, Calif. — Police are investigating an early morning crash in Fresno that killed a correctional officer.
Randy Villalobos was riding his motorcycle home from work around 6 a.m. Friday when a pickup truck turned in his path. He was unable to avoid the collision, police said.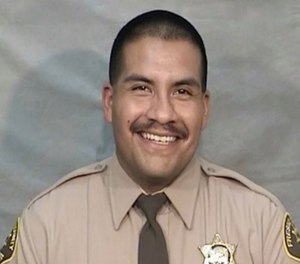 Medical personal transported the 33-year-old to Community Regional Medical Center, where he died.
Villalobos had worked with the sheriff's office since 2013 at each of the three jail facilities and was remembered as an "exemplary officer, keen on sharing his knowledge with his peers."
"He worked to make sure new correctional officers were up-to-date and able to respond to any situation within all housing facilities," the department said in a news release Friday afternoon.
"The dedication and enthusiasm Randy put into assigned job tasks was admirable."
Villalobos is survived by his mother, father, fiancée and a young child, the sheriff's office said.
Several blocks of West Avenue near Princeton were closed for part of Friday morning following the crash.
The driver of the truck was uninjured and remained at the scene and was cooperative, police said.
Based on preliminary information, officers believe the driver may have been at fault, but showed no signed of impairment.
___
(c)2021 The Fresno Bee (Fresno, Calif.)
McClatchy-Tribune News Service