Why corrections officers need to document inmate threats
Documentation of an incident will protect the corrections officer and the agency
---
Correctional officers face danger both on and off duty. Inmates, former inmates, or someone who just does not like our uniform and what it represents can be a threat. This is why we need to stay vigilant on and off duty by maintaining awareness of our surroundings and keeping our head on a swivel. Every agency must place a strong emphasis on documentation of inmate threats against staff and street survival for correctional officers.
Documenting threats
Documentation gives substance and credibility to an officer's statements and past activity. In a world of front page news and courts, documentation of an incident will protect both officer and agency. Nothing is worse than being asked by the courts or media why a critical incident or threat was not documented. Here is an example from my book "Inside the Inner Circle" of how documentation can help you on the street: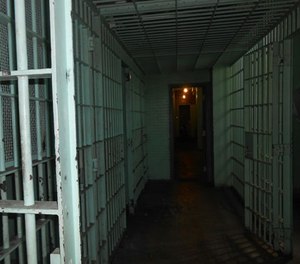 Officer Smith was threatened by an inmate in state prison. The inmate told Officer Smith when he saw him on the street he was going to "Whip his (expletive) good." Officer Smith remained calm and wrote an incident report and a disciplinary report and went on about his business after the inmate was removed from the dormitory and placed in confinement for threats against staff. Officer Smith quoted the exact words the inmate used when making the verbal threat.

Over a year later Officer Smith was off-duty and went to the gas station to get gas for his lawnmower. He was rapidly approached by a man with clinched fists who yelled, "I told you motherf----- I would get you one day." Before the former inmate could finish his sentence Officer Smith defending himself, knocked his aggressor to the ground and for lack of better words knocked him silly.

The police arrived and took both men into custody. Officer Smith explained he was an off-duty correctional officer and his aggressor was a former inmate who had threatened to assault him once out of prison. Police verified through the prison administration that Officer Smith had documented the threat. Officer Smith was allowed to go home and the former inmate was taken to jail with new charges.  It is worth noting that Officer Smith had a weekly exercise routine that he has always stuck with to not only maintain his health but to aid in self-defense.
If it's not in writing, it did not happen
Documentation removes doubt, confusion and miss-quoted information in any situation. It protects you from lawsuits and being doubted. In prison, it can help establish patterns of inmate behavior that will help classification officers properly assign the inmates under the categories of close, medium or minimum custody. Documentation is a means of internal communication, which is very important for the success of the prison administration and the employees. All reports, not just inmate threats, assist in the future planning, development and decision-making process of the administration. The goal of the administration should be to use all this information to make the prison a safer place for everyone, including the inmates.
This documentation goes way beyond the prison. The Bureau of Justice Statistics uses corrections and state agencies reports for annual percentages statewide and nationwide regarding assaults on staff, verbal threats against staff, inmate on inmate assaults, inmate deaths (natural and homicide), inmate rapes, drugs confiscated in prisons, the list goes on and on. We must ensure documentation is proper, correct and completed when necessary.
Be sure to maintain a copy of your documentation for your personal records. Corrections officers never know when they may have to appear in court to testify in a civil or criminal matter.
Recommendations for Officer Protection
Corrections officers must always report and document all inmate threats of any nature. It is impossible to know when the threat may surface or become real. Officer must also help remind each other daily to be careful on and off-duty and cover each other's backs. Set aside any personality conflicts or differences when in the game. Play on the same team and protect each other. If you do not particularly like a coworker, you must still jump in the fire to protect that coworker no matter what. Communicate with each other throughout the shift. At the end of your shift, stay a couple of minutes longer to brief the oncoming shift of any new circumstances or threats. Your two extra minutes can save a life while you are home sleeping.   
When off-duty, report any unusual circumstances at your home, such as a suspicious drive-by or unusual mail, and use caution and good judgement when dealing with a suspicious package. Avoid shopping before or after work in uniform. I know it makes life easier to just run in for milk or pay a bill on the way home from work, but is it worth the risk of running into danger? As evidenced by the past year, just wearing the uniform can put an off-duty officer at risk..  
Physical fitness and family protection
Take time to teach your family what to do in case of a threat at home or on the street. Review multiple scenarios and inform your family that it is good to be aware but not afraid. Better yet, take self-defense classes as a family - you get to spend time together while improving everyone's health and safety. Exercising three times a week, even for just thirty minutes, will improve your overall physical health and acuity. Each session will greatly improve your chances of survival during an inmate attack at work or on the street.
Every day COs step inside the concertina wire, there is a chance a physical altercation will occur. The same is true for officers who are off-duty. We owe it to ourselves and our families to be mentally and physically prepared. Those of us who walk the prison beat do not have quick access to a handgun, asp or TASER. We often must defend ourselves through hand-to-hand combat. If that is not enough to push you toward exercise, remember that exercise also relieves stress, anxiety and makes you a happier person. We certainly have a stressful job as evidenced by staff shortages, the dangers we face and the long hours we work.
Many agencies across the country are pushing for their off-duty COs and detention deputies to carry a concealed weapon off-duty for their protection as well as their families. Some states allow off-duty corrections officers to carry off-duty with their agency certification and other states require both the duty certification and a concealed weapons class. Check with your agency and state requirements.
Here is one more reason to be aware of possible dangers in the following true story, again taken from my book:
A male correctional officer was off-duty in Ybor City, Florida. As he left from one of the many fine restaurants after dark and was approaching his car, he was met by three young males. The three young men grabbed him and assaulted him and stole his wallet. As they walked away from the scene one of the males found a correctional officers badge in the wallet. The young suspect yelled out, "This Mother F----- is a C.O." The three suspects went back and beat the off-duty correctional officer to death.
The above scenario shows us that we're not just correctional officers for a twelve-hour shift. The profession carries over into our private lives when we least expect it.
COs must increase their situational awareness inside the wall and on the streets. It takes ongoing training by the agency, street survival experts and self-defense experts to ensure safety.