Maryland murder suspect attacks, injures corrections officer
The CO was punched in the face during a de-escalation attempt and has not returned to work
---
By Corrections1 Staff
ROCKVILLE, Md. — A 17-year-old Maryland murder suspect beat and injured a Montgomery County correctional officer.  
Antonio Lawrence, accused of murdering a man during a drug deal, attacked the CO at the Montgomery County Detention Center on July 8, according to WJLA.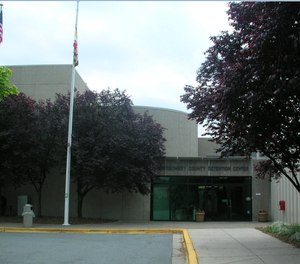 Sources told WJLA that the attack happened during recreation time. Lawrence, who was not handcuffed or shackled, was directed to return to his cell. Instead, he ran into a shower area and barricaded himself in a stall. During de-escalation Lawrence punched the CO in the face, knocking him to the floor.  
The CO suffered a fractured orbital bone and has not returned to work since.  
The Montgomery County Detention Center has a capacity of up to 200 inmates.
NEXT: A correctional officer's will to win (and his wrestling skills) help him survive a battle against a terrorist