Pa. bridge renamed in honor of slain corrections officer
Sgt. Mark Baserman died days after he was assaulted by an inmate in 2018
---
By David Hurst
The Tribune-Democrat, Johnstown, Pa.
SOMERSET, Pa. — A bridge that carries Route 219 traffic over an SCI-Somerset gateway will also carry the name of a corrections officer who was fatally injured while serving at the prison in 2018.
The Route 219 bridge in Somerset Township is now renamed the Mark J. Baserman Memorial Bridge in the fallen SCI-Somerset sergeant's memory, a move finalized through state Legislative Act 102 of 2019.
"Sgt. Mark Baserman was a beloved family member and dedicated worker, and he exemplified the best qualities of the human experience," state Rep. Carl Walker Metzgar, R- Somerset, said.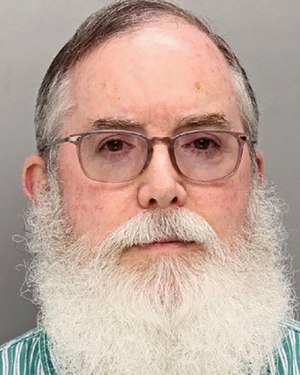 "His loss has been felt by the many individuals who knew, admired and loved him. This bridge dedication is one thing we can do to keep his memory alive."
Baserman died in February 2018, less than two weeks after he was assaulted by inmate Paul Kendrick, 25, inside a housing unit dayroom — an area where prisoners spend time during the day, investigators said.
Kendrick faces homicide charges — and the death penalty, if convicted of his most serious charge following his upcoming trial this fall.
Baserman, 60, died of blunt force head injuries.
Metzgar spearheaded the effort to rename the bridge after Baserman.
A ceremony was held at the site Friday to mark the occasion with state signage added, identifying the bridge under its new name.
Baserman's wife, Lynn, joined Walker, state Rep. Jim Rigby, R- Ferndale, and corrections officers at the dedication.
(c)2021 The Tribune-Democrat (Johnstown, Pa.)
McClatchy-Tribune News Service