Natalee Holloway disappearance suspect won't fight extradition to U.S.
Joran van der Sloot, the suspect in the teen's disappearance, will be extradited to the U.S. to face charges he extorted thousands from Holloway's mother
---
By William Thornton
al.com
MOUNTAIN BROOK, Ala. — Joran van der Sloot will not fight extradition to the U.S. to face charges he extorted thousands from Natalee Holloway's mother.
That's what his longtime Peruvian attorney Maximo Altez told the UK Daily Mail.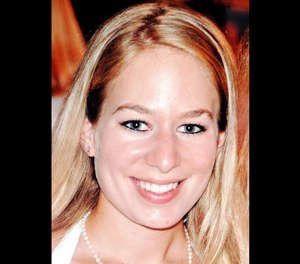 What's more - the suspected killer of the Mountain Brook graduate plans to divorce his wife and marry a woman accused of smuggling drugs to him in jail, the lawyer said.
In an interview with the Daily Mail, Altez said van der Sloot maintains he did not kill Natalee Holloway and "wants to ... prove he did not ask Ms. Holloway for money."
"He realized he can be absolved of the charges," Altez said.
Last week, a Peruvian executive order paved the way for van der Sloot, 35, to be extradited to the U.S. to face charges he extorted thousands from Natalee Holloway's mother.
It remains unclear currently when he is expected to arrive in the U.S. Initially, it was believed van der Sloot would fight extradition, delaying his journey to the U.S. into the summer. Van der Sloot was granted a public defender.
Van der Sloot, a Dutch national from Aruba, has long been suspected in the disappearance and death of the Mountain Brook High School graduate, who was visiting Aruba in 2005.
He is expected be tried in Birmingham's federal court on charges that he told Natalee's mother, Beth Holloway, that he would lead her to Natalee's body in exchange for $250,000.
Holloway paid van der Sloot a $25,000 down payment only to learn he lied about the location of Natalee's remains.
A federal grand jury in Birmingham indicted van der Sloot in 2010 on charges of extortion and wire fraud.
He is currently serving a 28-year prison sentence in Peru for the 2010 murder of Lima college student Stephany Flores, who was killed five years to the day of Natalee's disappearance.
Van der Sloot would have a temporary extradition, allowing a temporary release a person for prosecution.
Altez also told the news site that van der Sloot plans to divorce his current wife and marry "prettier and younger" Eva Pacohuanaco, a 24-year-old woman accused of helping van der Sloot smuggle almost 300 grams of cocaine and 140 grams of marijuana into a Peruvian jail.
The act added another seven years to van der Sloot's sentence.
Van der Sloot married Leidy Figueroa, 33, in a private ceremony at Piedras Gordas prison in July 2014. She was seven months pregnant with their daughter, Dusha Trudie Van der Sloot, who is now eight.
Van der Sloot 'still writes to girls and they send him pictures,' Altez said.
—
©2023 Advance Local Media LLC.
Visit al.com.
Distributed by Tribune Content Agency, LLC.
McClatchy-Tribune News Service