G-Shock highlights watches that stand up to tough jobs this summer
Select models built to withstand the unpredictability of the summer months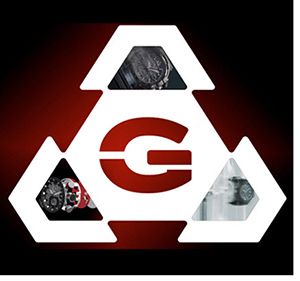 DOVER, N.J. — Casio G-SHOCK has built its brand on offering consumers tough, tactical timepieces able to withstand grueling conditions without sacrificing style. For many with tough jobs, exposure to extreme summer conditions only heightens the need for a reliable timepiece that can stand up to seasonal elements of severe heat, humidity and increased hours on the job. Casio G-SHOCK watches featuring water resistance, mud resistance and GPS capabilities, offer the functionality and durability needed to get the job done for lifeguards, those employed in the construction trade, and pilots, among others.
LIFEGUARD
Working as a lifeguard, a job many think of as synonymous with summer, requires not only immense responsibility, but also the ability to withstand the potential harsh conditions of the water as well as the shore. G-SHOCK's G-LIDE series is favored by some of the world's top surfers and extreme water sports athletes for its unique water-related features. Among its latest designs are the G-LIDE wood pattern collection (GWX5600WA-7 and GWX5600WB-5) and the G-LIDE summer gradation-theme, (GAX100MSA-2A and GAX100MSB-1A). In addition to G-SHOCK's standard 200M water resistance, both collections feature tough solar technology, a tide indicator and moon graph as well as a thermometer to gather key information about the surf. These models are available for purchase now and retail for $160.
CONSTRUCTION TRADES
Those with jobs in the construction trade often face conditions such as mud and debris that require a timepiece able to withstand the unpredictability of the job. Designed for absolute toughness against disaster, the MUDMASTER GG100 offers protection from mud and other natural elements with exclusive mud-resist gaskets on the pipes that guide buttons and shafts. This series also delivers advanced features including the Twin Sensor technology of built-in compass and thermometer, perfect for the outdoor nature of builders and many other construction trades. This model is available for purchase now in army green (GG1000-1A3), desert tan (GG1000-1A5) or vintage gold and black (GG1000GB-1A) for $320.
PILOT
With the summer travel season at its height, pilots are jet setting across the globe and need a watch able to keep up with their demanding schedule. G-SHOCK created the Connected GRAVITYMASTER GPW2000-1A, built specifically for aviation experts. The new model features connected GPS capabilities including Mission Stamp – a function that will record time and location to a special Smartphone Link app, which can then be viewed in a flight log. The GPW2000-1A also contains a longitude indicator as well as a latitude indicator – adding a key function to record travel location and history for pilots carrying out their missions. This model is available for purchase now and retails for $800.
About Casio America, Inc.
Casio America, Inc., Dover, N.J., is the U.S. subsidiary of Casio Computer Co., Ltd., Tokyo, Japan, one of the world's leading manufacturers of consumer electronics and business equipment solutions. Established in 1957, Casio America, Inc. markets calculators, keyboards, mobile presentation devices, disc title and label printers, watches, cash registers and other consumer electronic products. Casio has strived to realize its corporate creed of "creativity and contribution" through the introduction of innovative and imaginative products. For more information, visit www.casiousa.com.
About G-SHOCK
CASIO's shock-resistant G-SHOCK watch is synonymous with toughness, born from the developer Mr. Ibe's dream of 'creating a watch that never breaks'. Over 200 handmade samples were created and tested to destruction until finally in 1983 the first, now iconic G-SHOCK hit the streets of Japan and began to establish itself as 'the toughest watch of all time'. Each watch encompasses the 7 elements; electric shock resistance, gravity resistance, low temperature resistance, vibration resistance, water resistance, shock resistance and toughness. The watch is packed with Casio innovations and technologies to prevent it from suffering direct shock; this includes internal components protected with urethane and suspended timekeeping modules inside the watch structure. Since its launch, G-SHOCK has continued to evolve, continuing to support on Mr. Ibe's mantra "never, never give up." www.gshock.com