Why correctional facilities should consider tablets for inmates
Officer safety, improved inmate behavior and revenue are key reasons why correctional facilities are issuing tablets to inmates
---
For seasoned corrections officers, the notion of freely handing out expensive electronic tablet devices to an incarcerated population seems absolutely absurd. I was guilty of the same opinion until I took a deeper look at this new generation of inmate program management. This article highlights current pilot programs and the opportunity cost to issuing tablets to inmates in jails and prisons.
Pilot Programs
Sacramento County, California implemented a pilot project which is funded through the county's inmate fund. The inmate fund is collected through revenues from inmate commissary purchases. The pilot project intends to disburse about 500 tablets at a cost of zero to the taxpayer in the long run.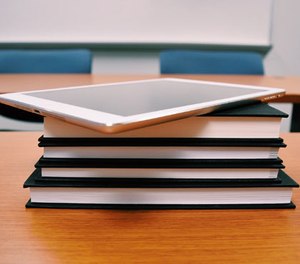 Sacramento jail administrators are very happy with the results of the 40 tablets that have been distributed thus far. Inmates have used them toward obtaining their high school diplomas, parenting classes and domestic violence courses. Other courses offered through their intranet include mechanics and career-based learning options.
Canyon County, Idaho opted to make 10 tablets available for inmate use. In their 400-bed jail, tablet privileges can be used as a disciplinary tool and taken away for violating facility rules. Their tablets are custom programmed and run on Android. Inmates can research legal matters on the devices for free, or pay per minute to access games, videos or messaging. Family members are also required to pay in order to send an instant message to an inmate.
Santa Cruz County, California is also trial testing tablets in their male programming unit, and the program has been a success so far.  
With statistics reflecting a 60 percent illiteracy rate among the incarcerated population, sitting in front of television screens is really a waste of time. Studies show education decreases recidivism rates about 43 percent, so the utilization of free time for educational purposes shouldn't be a difficult choice for jail administrators when deciding daily schedules for their facilities.
Cost
The costs vary from facility to facility depending on how the fee structure is designed. Some jail facilities design their budget around anticipated income from the 'extras' offered on the tablets. Those extra features – such as video games, books and movies – come at a cost to the inmate. A percentage of the profits from the extra features go into the inmate welfare fund which can be used to offset the cost of the tablets and associated fees.
Some facilities allow the incarcerated to participate in a free 60-day trial of the tablet services. After the trial period, the facility can accept payment via online commissary accounts that are paid by family or friends outside the facility. In many instances, through the facility intranet, access to correctional facility materials such as handbooks and institution rules is free.
California's Department of Corrections and Rehabilitation views the use of electronic tablets as potentially cost efficient. Tablets replace the need for standard text books for facility offered GED courses which can be costly to replace or provide.
Security
Sanilac County, Michigan provides tablets to inmates for a free 60-day trial period. Tablets are connected to an in-facility intranet system and do not allow access to outside internet content. This limited access ensures inmates will not be able to access any unapproved items or information. Correctional officers have master tablets which contain locators for each of the inmate tablets. The master tablets can monitor inmate tablet activity and have the capacity to shut them down when necessary. Sanilac County requires officers to collect and inventory the equipment from inmates at the end of each day to be charged.
Facility procedures in many institutions require inmates to check out tablets from correctional staff and then log in with inmate identification numbers. The tablets come preloaded with approved and specifically designed content. Administration can review tablet activity which corresponds to each inmate identifier. Although there is no access to public content, officer and administration review of tablet data can include review of any messaging, email or visitation correspondences in addition to reading material, viewed movies and gaming.
Since the tablets are specifically designed to not connect to any exterior wireless internet, inmates who try to hack the system will be brought right back to the in house-intranet platform and their efforts will be futile.
Win-win
Because of the current astronomical recidivism rates, ballooning incarceration costs and overpopulation issues, it's vital that corrections leadership think outside of the box for potential solutions to these problems. The use of tablets in facilities is a great example of this.
To date, there don't seem to be any disadvantages with this new concept. Busy inmates make for less verbal or physical altercations with other prisoners and corrections staff. Less disruption means less risk to both officers and the incarcerated population. Providing tablets for educational programming may lead to a GED, job or sobriety for an incarcerated individual which may mean one less trip to jail.
This creative use of new technology appears to be a win-win situation for both correctional staff and the incarcerated population.

Request product info from top Facility Products companies
Thank You!