Peerless Handcuff Company introduces Superlite Chain Link Handcuff
Peerless Handcuff Company handcuffs are half the weight of a standard chain link handcuff
---
By C1 Staff
 Peerless Handcuff Company has unveiled their new Superlite Chain Link Handcuff, or Model 730C.
The Peerless Handcuff Company handcuffs are half the weight of a standard chain link handcuff, using design elements like aerospace grade aluminum, carbon steel and stainless steel.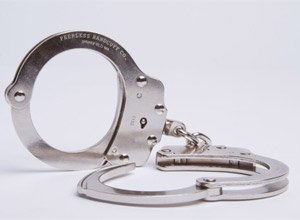 They feature steel swivels, steel chain links and spun rivet construction. The smooth, single-strand action has 21 locking positions with a push pin double lock. The handcuffs are available in either gray or black ceramic finish.
For more information, check out the Peerless Handcuff Company website.