PRESS RELEASE
Educational tablet brings job opportunities to incarcerated individual
---
Securus Technologies' "Improving Lives From the Inside Out" Profile Series Part Four.
DALLAS — In the fourth installment of the profile series, "Improving Lives From the Inside Out", this story features an interview with an incarcerated individual who has been empowered with educational technology and communication tools provided by Securus Technologies to help prepare for successful reintegration to society upon release. This fourth edition focuses on Joseph Wallenberg who was interviewed when he was an incarcerated individual at The Kendall County Sheriff's Office in Illinois. Currently, he is serving a six-year sentence at the Menard Correctional Center of the Illinois Department of Corrections.
Sheriff Dwight Baird has made it his mission to change the culture of his jail. He set out to change the environment, which was surrounded by an abundance of arguments and problems. He now offers his population, learning and opportunities with Securus Technologies SecureView Tablet.
"Idle time could lead the incarcerated individuals into trouble. I felt they should have structure and the opportunity to have occupied time. The SecureView Tablet was a natural fit," he stated.
Wallenberg enjoys a variety of the content, especially the mental health and spiritual programs, which he says will give him an optimistic outlook on his release.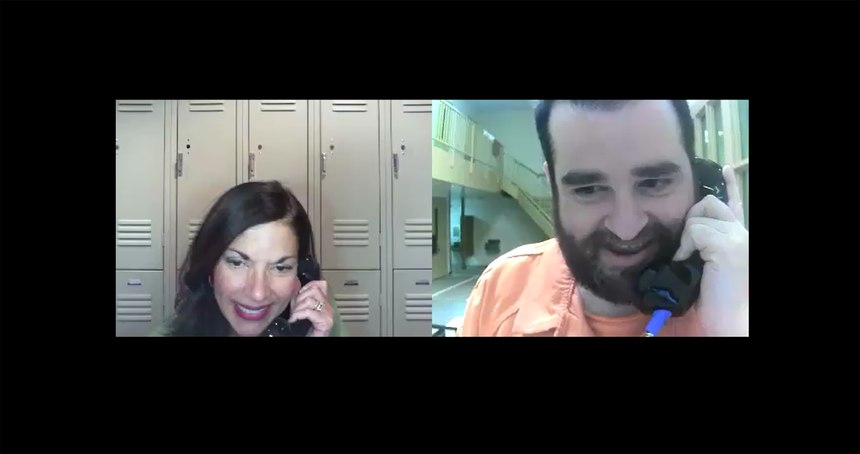 "They give me positivity to stay away from negativity," Wallenberg said.
"The stress isn't there. The focus is on the opportunities the tablets offer that the incarcerated residents never would've had the chance to learn what is in the real world without this technology," Baird added.
Wallenberg keeps busy with business courses and Securus Technologies JobView. This app had over 10.5 million job searches in 2019 and is available on the SecureView Tablet. The employment platform helps incarcerated individuals locate job openings to better prepare for successful reentry.
"I found a couple of jobs ten minutes from my house," he added.
Wallenberg feels JobView gives him a realistic look at what skills are needed for the positions.
"It's important because I need to support myself, and I want a forklift job," he stated.
He explains that he has 15-years of warehouse experience. But for Wallenberg, his goal is more than just a career.
"I want to get a job, so I can move on. And I look forward to being with my family," he explained. Wallenberg stays connected to his loved ones through Securus Technologies eMessaging.
"Before eMessaging, it was difficult like when it came to writing letters," he explained. "Also, I like getting pictures of my family through eMessaging."
Additionally, he stays connected with Securus Video Connect. These scheduled video sessions allow loved ones and public officials to communicate with an incarcerated individual from anywhere with internet access using a smartphone, tablet or PC. Wallenberg adds the video sessions are more convenient for his mother and son. Video Connect has given him the opportunity to keep in touch.
"My son is 21 now. He's doing everything he should be doing. He has a good job," he added.
His family is also aware of Wallenberg's own hard work on improving his business skills with the community tablet along with his diligent job search. His mother and son are the ones that keep Wallenberg strong and make up his support system.
"My loved ones are behind me all the way," he concluded.