Etymotic unveils electronic earplugs specifically for law enforcement
Earplugs resist movement from a firearm's recoil, provide comfort on the run
---
By C1 Staff
Etymotic has recently introduced two new products to the electronic earplug market, including one especially designed for law enforcement.
Etymotic's EB-LE earplugs are discreet enough to be worn with a uniform, and allow for 360 degree situational awareness at all times by magnifying sound up to five times before switching to noise cancelling at the moment a gun goes off.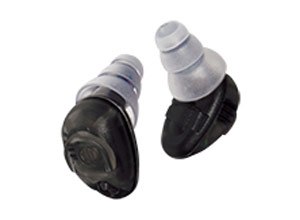 When properly sealed in the ear, they don't move around and remain firmly in place.
The earplugs also offer a dual-mode switch; the first mode allows for adaptive hearing and blast protection, while mode two officers hearing enhancement and blast protection.
Also introduced were Etymotic's GunSport-PRO electronic earplugs for hunters and sports shooters.
Both retail for $399 a pair. For more information, check out www.etymotic .com.