Kan. county jail to begin using less lethal ammo
The Reno County Jail is purchasing less lethal ammunition to better protect inmates and staff
---
By C1 Staff
RENO COUNTY, Kan. — Due to spiking violence in the jail, Reno County Sheriff's Office employees will be armed with less lethal ammunition in order to subdue prisoners threatening to or engaging in violent behavior.
According to Hutch News, Reno County Sheriff Randy Henderson says safety to both deputies and prisoners is paramount.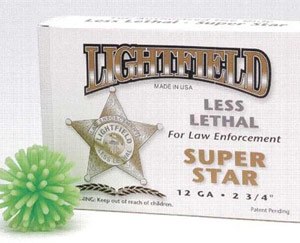 "So instead of us going in there and being aggressive, we can get them from outside of the cell," he said of his decision to buy the less lethal ammunition.
Henderson says that deputies employ use of force to restrain prisoners in the jail at least two or three times a week, compared to almost never just a few years ago.
He says the reason is twofold: an increase in the number of "problem" prisoners, as well as an increase in inmates with mental health issues. Thus, the reason for the less lethal ammunition: it's easier, and safer for all, to be able to restrain the person from a distance.
"Thirty years ago, you rush in with a bunch of other officers and are hurting officers. It just brings up the possibility of injury to the inmates and officers. The less you're putting your hands on the person, the less the chance of injury."
The idea for the ammunition came from the attendance of two deputies at a use-of-force conference. Also present at the conference was Horizons Mental Health Center's Same Day Care Department head Paula Hopkins. At any given time, about one-third of people at the jail are Horizons clients and Hopkins began offering therapy services to Reno County prisoners.
Perhaps surprisingly, she supports the use of less lethal ammo on prisoners.
"Law enforcement doesn't want to use [force]. No one wants to use that, but in the past options were potentially lethal," she said. "I understand the need."
The ammo will likely not be used in the jail for another six months.

Request product info from top Corrections Less Lethal companies
Thank You!