Morpho announces OAAP-approved biometric access readers
New biometric access readers now integrate directly into control system
---
By C1 Staff
Morpho, through its U.S. company MorphoTrak, has unveiled a series of biometric access readers that integrate directly with Identity One's OnGuard access control system.
The readers, MorphoAccess Fingerprint and Finger Print + Vein reader and Morpho 3D Face, are integrated into OnGuard directly through Identity One's Biomanager.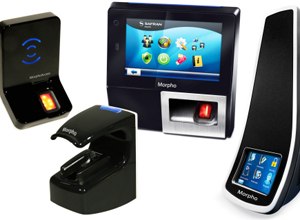 The MorphoAccess Series contains indoor and outdoor readers that provide dual simultaneous capture and match of both finger vein and fingerprint biometrics.
Morpho 3D Face provides hands-free access control and can analyze the 3D structure of a user's face in less than a second. The reader can achieve accurate matching even in poor light conditions.
Identity One's Biomanager allows the readers and OnGuard to integrate to create a single data view including biometric enrollments for fingerprint, finger vein and 3D face.

Request product info from top Corrections Biometrics Identification companies
Thank You!