Mass. correctional center gets top score from ACA auditors
The score makes the facility one of the top-ranked jails in the nation
---
By Ray Kelly
masslive.com
        
CHICOPEE, Mass. — The Western Massachusetts Regional Women's Correctional Center was awarded a 100% score during a comprehensive audit by the American Correctional Association — making the facility one of the top-ranked jails in the nation.
Judged on a review of 88 mandatory and 496 non-mandatory standards, the auditors from the Washington-based non-profit determined the Chicopee facility and its minimum security program had achieved or exceeded all benchmarks aimed at maintaining a safe and humane correctional institution.
"I couldn't be more proud of the staff at the Western Massachusetts Regional Women's Correctional Center for their hard work, attention to detail and dedication to the women in our care and custody," said Hampden County Sheriff Nick Cocchi. "Earning this recognition is a testament to the high standards we live by and the drive of the staff to exceed them."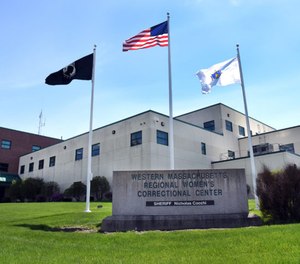 During the audit, American Correctional Association officials reviewed every facet of the operations at the women's facility. The audit also included on-the-spot interviews with staff and the justice-involved individuals at the facility.
American Correctional Association chairperson James H. Allen said the Chicopee facility was among the best he has encountered during his nearly 20 years and more than 200 audits.
He said he was impressed that the staff he encountered were able to spontaneously answer questions on a variety of topics.
"They have the knowledge and abilities to do the job that is required of them and they do it in a very professional and outstanding fashion," Allen said. "It lets me know that (the Regional Women's Correctional Center) functions in a manner that anybody could be proud of. It's an outstanding operation."
Auditor Debra Winston echoed the sentiment.
"I was so impressed by the professionalism and enthusiasm of the staff," Winston said.
Earning a perfect score makes the Women's Correctional Center a model institution nationally, as the American Correctional Association uses performance-based standards to evaluate correctional policies, inmate and staff safety, and programming designed to return offenders to the community better than when they first arrived.
"This audit was extensive and truly examined even the smallest of details of each of our policies and programs," said Colleen Stocks, the assistant superintendent in charge of the Women's Correctional Center under Cocchi. "Our staff showed the auditors that we run an extremely tight ship and do everything we can to go above and beyond to take care of the women in our custody. I'm proud of the work we do and honored that we received a perfect score."
Opened in 2007 and expanded in 2014, the Chicopee facility provides pretrial and sentenced care and custody for women primarily from Hampden, Hampshire, Franklin, Berkshire and Worcester counties, as well as women participating in state and federal step-down programs and probation revocation, county probation diversion, parole, and the U.S. Marshals.
Next: 7 tips for successful ACA reaccreditation
©2022 Advance Local Media LLC.
McClatchy-Tribune News Service